Step back in time for a unique stay at The Little Red School House. Once the local school for all the farming families in the area, this cute retreat is an Oamaru Bed and Breakfast situated 20 minutes inland in Five Forks. Far enough away to feel remote but close enough to Oamaru for a bite to eat or visit to the museums and activities in this Victorian-era town.
Best for: Country Retreat, Farm Stay, Near Alps to Ocean Cycle Trail
The school house building dates back to 1920 with lovely original windows and historic wooden features. Nowadays with no school work or homework (hopefully) this is a relaxing one-bedroom retreat for artists, romantics, adventurers, weekenders and holiday makers looking for an authentic stay on a working farm.
FYI: The deck is a sun trap for reading and dreaming. You're also 400 metres above sea level with glorious views of ocean, mountains and farmland. See Things to Do Below…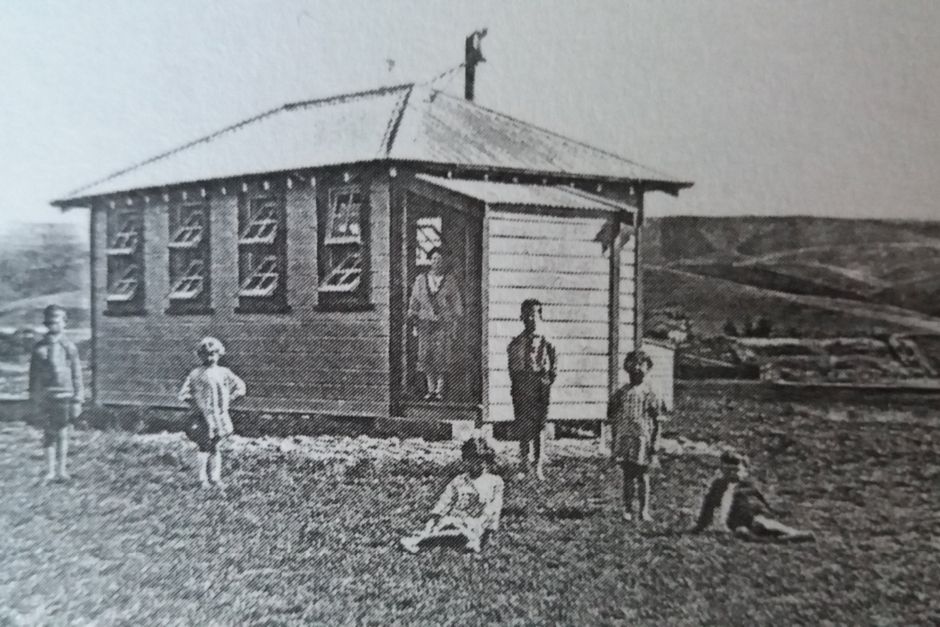 Type: Bed and Breakfast for two guests. Fold out sofa for an extra guest. A portacot is also available.
Price: $ to $$
Guest Rating: Wonderful
Location: Five Forks near Oamaru, New Zealand
Location:
Five Forks is a farming area on the north side of the Kakanui River, 20kms inland from Oamaru. The town of Oamaru is like a film set for a 19th century movie – think Sherlock Holmes! Grand buildings with stunning architecture line the streets of this little New Zealand country town. Luckily no one over the years had the money to demolish these majestic buildings and so they stand as reminders of a bygone age.
What's on Offer?
The Little Red School House is the perfect retreat for two guests or solo travellers, hidden away in idyllic countryside. Tradition meets modern and the school house has been transformed into a modern holiday home with comfortable furnishings, modern kitchen and bathroom and everything you'll need for your escape.
The name of the game is relaxing, reading, and enjoying the free WIFI. For exercise take a walk along the farm's many walking tracks – especially during sunset or sunrise. In summer take a dip in the nearby waterhole.
Interested in farming? The B&B is set on a 4th generation 940 hectare working sheep and beef farm. FYI: let the owners know in advance if you would like a tour of the farm and a chance to see farm life up close.
Good to Know at this Oamaru Bed and Breakfast:
One Bedroom with queen-size bed and bambillo mattress
Indoor spacious bathroom with toiletries and hairdryer
Modern kitchen with full facilities, Fridge, Microwave, Dishes and Utensils
Daily Continental Breakfast
Help yourself to the vegetables in the vege patch
WIFI and Flat-Screen TV with Sky
Linen is included
Washing Machine
Iron, Heater
Parking
Cleaning is included
Top Tip: Head to the supermarket and buy supplies before you head out to The Little Red School House. Since you're a bit remote from shops the school house also has a cash mini bar with chocolate, frozen pizzas, lasagnas, gourmet pies, wine, cheese, crackers, peanuts and chips.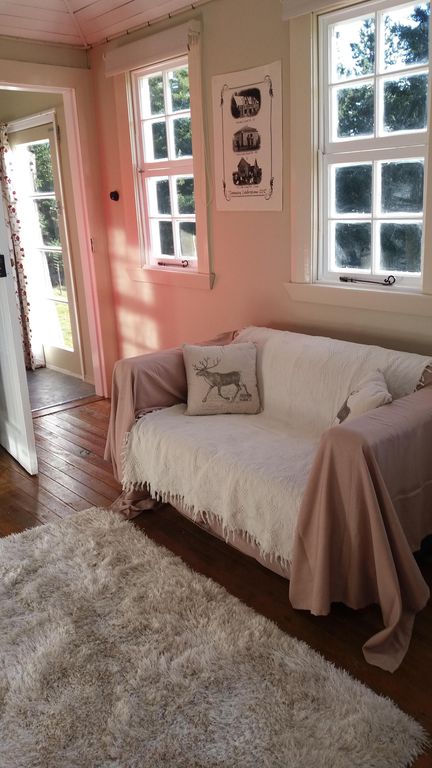 Activities:
For enthusiastic bike riders the farm has a series of roads and tracks popular for bike riding. If you're completing the amazing Alps to Ocean Cycle Trail then the owners can also pick you up from the Duntroon to Oamaru part of the trail. The Alps to Ocean cycle trail starts at Mount Cook and travels by lakes, rivers, and bush until you finish in Victorian Oamaru on the coast.
The Upshot:
There's plenty of history in the walls of The Little Red School House that is now a comfortable and peaceful Oamaru Bed and Breakfast not far away in the Five Forks countryside. Kick back and enjoy the solitude of this farmstay or venture out to the Victorian Precinct of Oamaru and the many adventurous activities in the Waitaki region.
Things to do in Oamaru and around Duntroon:
The Kurow Estate Winery, River-T Estate Wines and Ostler Wines are all inland from Five Forks. Their cellar doors are open for tasting of Otago's aromatic white wines, boutique wines, Pinot Gris, Riesling, Pinot Noir and Gewürztraminer.
For geology buffs the Vanished World Fossil and Geology Centre is in Duntroon. They also have a self-guided trail map of local geological and fossil sites.
Blue Penguin Colony – the penguins arrive home in the evening so viewings begin at 5.45pm. Your entry charge pays for conservation efforts.
Steampunk HQ Museum – fashion and design inspired by a combo of sci-fi and 19th century industrial steam-powered machinery.
Oamaru's beautiful Victorian Precinct – luckily no one had the money to pull down these beautiful buildings. So you can now admire this stunning architecture from a bygone era when Oamaru prospered.
Moeraki Boulders – strangely shaped massive round rocks on the beach – definitely in the weird category.
Whitestone City – hands-on vintage museum. Take your pic on the penny farthing!
Totara Estate – learn about New Zealand farming
The New Zealand Whisky Company – as the name says for whisky lovers! Quite expensive but the hot toddy is recommended in winter.
Grainstore Gallery – a quirky gallery full of paintings, old prints, objet d'art, truly weird and wonderful! They also put on musical events in the evenings. FYI: the gallery is upstairs.
Biking Trails in the South Island – amazing 'out of the box' adventures! How about choosing one of the amazing bike trails found throughout the South Island? Alps 2 Ocean Cycle Trail, the Old Ghost Road, Queenstown Trail, West Coast Wilderness Trail and lots more – through native bush, old gold mining towns, vineyards, beaches, rivers, rail trails…See the list at TripAdvisor here.
Tours:
More Unique Places to Stay in New Zealand: