Established 2018
Staytopia's Motto: Travel makes you happier!
Why settle for bland accommodation on your next holiday? Stay somewhere authentic, crazy, weird, unbelievable! And that's where Staytopia comes in by researching, searching and curating the most unique accommodation in Australia, New Zealand and The Pacific (some in Asia too if we're wowed!)
So live out your dreams (even if it's just for a night!) Sleep peacefully with the birds in a luxury treehouse in Queensland, grab the family for a stay in a traditional yurt in Kaikoura, hop aboard a houseboat on the Murray River, ponder life in a quirky silo in the South Island of New Zealand, live like a beachcomber in your own beachfront Fale in Samoa…
From budget to luxury Staytopia reveals an inspiring range of hotels, motels, B&Bs and holiday homes across the Pacific Region in deserts, mountain tops, islands, bush, city, countryside, beach and everywhere in-between.
Utopia: "an imagined place or state of things in which everything is perfect."

So Make it Happen with Staytopia!
---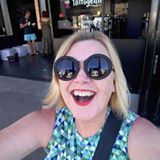 Based in Wellington, New Zealand, Alisa Hogan is the founder and writer at Staytopia. Mother of two sons, 18 and 20 years old, and with a wonderful partner who glues the whole operation together! I've played Indonesian Gamelan music for many years (I play the Gambang, a wooden xylophone instrument with a soft deep sound). Global backpacker for 20 years in my 20's and 30's, I'm now embarking on slower travel, discovering idyllic spots across the Pacific Region. I hope I can inspire you to stay somewhere unique.