I'LL SHOW YOU PLACES THAT INSPIRE YOU
Don't settle for bland. Find a hotel that's crazy, weird, unbelievable! And while you're there try some oddball activities too.
ABOUT ME
My mission here is to help you find the quirkiest places to stay on your next trip so you have an unbelievable time! I'm updating this blog regularly so call back when you can.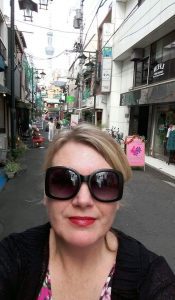 Alisa Hogan
Director, Staytopia
Hi! I'm based in Wellington, the capital city of New Zealand. In my younger days I backpacked around the world visiting remote locales and hill tribes. I hunkered down in NZ while my kids were young, now they're teens and getting on with own lives I've caught a new travel bug - strange cool hotels! I love researching and discovering unique hotels around the Asia Pacific region since that's where I usually travel. Hey there's nothing cooler than sleeping underground!
I support the New Zealand charity, MEND, helping poor and disabled people around the world and also help run my local Timebank.
My Mission: to provide first-rate information about weird, amazing and unique places to stay in Asia Pacific for independent travellers so you don't have to put up with bland hotels! 
Come and say hello and follow me on Facebook, Twitter and Pinterest.