SiloStay in Banks Peninsula sure has the unique wow factor. In 2011 Innovative Designers turned eight grain silos into amazing eco-friendly and affordable accommodation for up to 3 guests each. They don't just pay lip-service to eco-friendly – there's sustainable heating and water saving solutions too.
Why not take the time to visit popular SiloStay at Little River Village and experience some very cool and quirky design! Read on for more…
Type: Motel units with queen bed for 1 or 2 guests. Also disability unit for 4 guests.
Price: $$
Best For: Eco-friendly, Architecture, Fun, Free Bikes, Near the Rail Trail
Guest Rating: Superb
Location: 4243 Christchurch Akaroa Road, 7591 Little River
Enjoy quirky without paying for the novelty. The designers of SiloStay in Banks Peninsula have thoughtfully created stylish and unique accommodation at fantastic prices.
Curved Design Accommodation:
Everything in your silo molds to the curves with clever industrial design over two stories. A cool steel staircase connects the handy kitchenette, eating area and toilet downstairs with the bedroom and bathroom upstairs. Relax, eat or enjoy a glass of wine on balconies on both levels.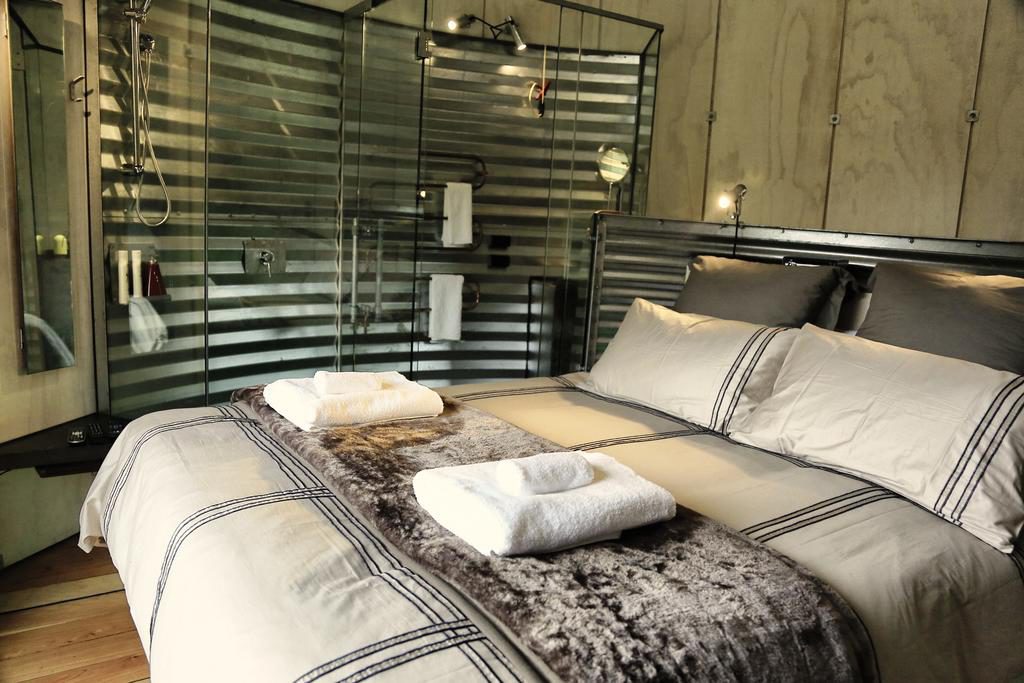 Quick Tip: If you need accessible accommodation the designers have created an accessible ground floor silo for guests with disabilities and this has 1 large double bed and 2 single beds.
When it's snowing you'll feel cosy inside your silostay with the specialised eco heating generated from the central heater silo. A highlight is falling asleep with the stars sparkling through the round skylight above.
Guest Review:
Brilliant concept – the silo was well fitted out, quirky, sparkling clean, cosy and eco friendly too. Lots of useful local information in folders. Highly recommended for an out of the ordinary very enjoyable stay.

Guest Comment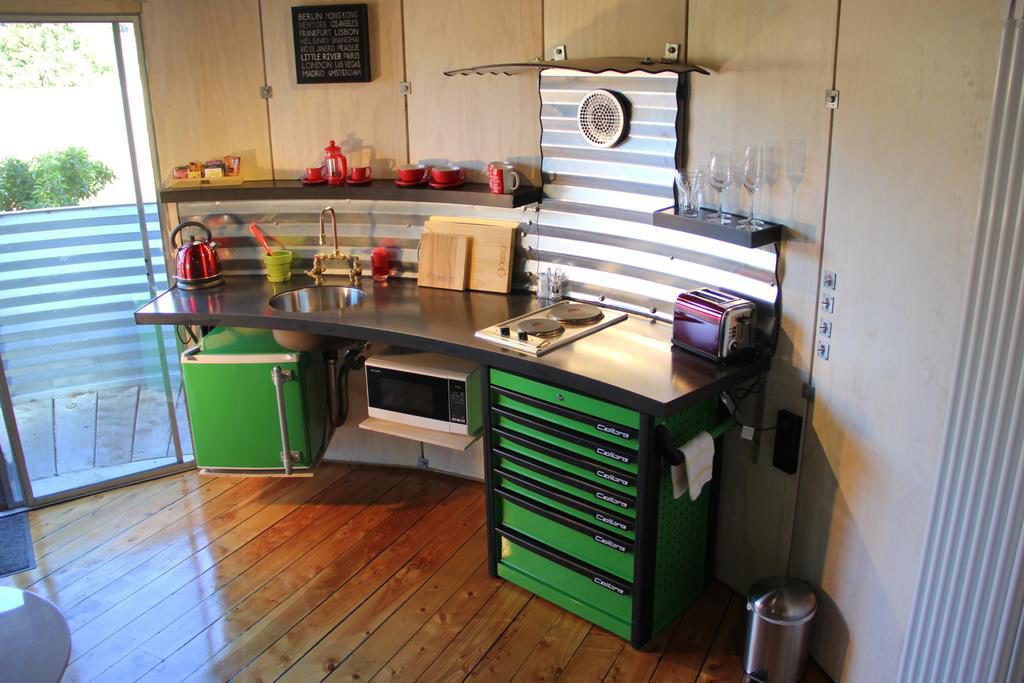 Good to Know at SiloStay:
Free WIFI
Satellite TV, DVD Player
MP3 Stereo unit with ports for iPods, USB, CDs.
Electric blankets
Bike hooks for storing your bide when you're taking a rest from the Rail Trail
Comfortable queen bed
Attached bathroom with shower and free toiletries
Kitchenette with everything you need for cooking
Balcony and outdoor eating area
Things to Do in Little River:
Enjoy the peace and quiet, take a stroll in the garden, or jump on one of the free SiloStay's bikes. You can ride around the Little River bike trails but the best bit is that you're close to…
The Christchurch – Little River Rail Trail. This 44km easy cycleway and walkway follows a historic railway line from Hornby in Christchurch to Little River. See Department of Conservation information and map here.
This fascinating route takes you past two lakes: Te Roto o Wairewa (Lake Forsyth) and Te Waihora (Lake Ellesmere). Both are destinations for thousands of migratory and native birds. The trail also passes volcanic hills, wetlands, historic buildings with amazing views of the coast and the Southern Alps.
Hot Tip: Te Roto o Wairewa (Lake Forsyth) is an easy ride from SiloStay.
Another Hot Tip: Don't miss checking out Nga Haerenga – The New Zealand Cycle Trail website. An awesome list of bike trails throughout New Zealand. If you'd like to join a bike tour then check out the Viator bike trips below.
Where to Eat:
For local food you're a short walk away from The Little River Cafe and Store for coffee, meals or supplies to cook back at your silo in the kitchenette. A larger 4 Square supermarket is 27km away by bike or car in Akaroa. The Little River Hotel Restaurant is 1.5km away for casual pub meals. No vegetarian on the menu so ask what they can create.
In Little River you'll also find:
The historic Rail Station,
Little River Art Gallery,
Birdlings Flat Gemstone and Fossil Museum,
The Shamarra Alpaca Farm.
Quite a lot to do in this little place!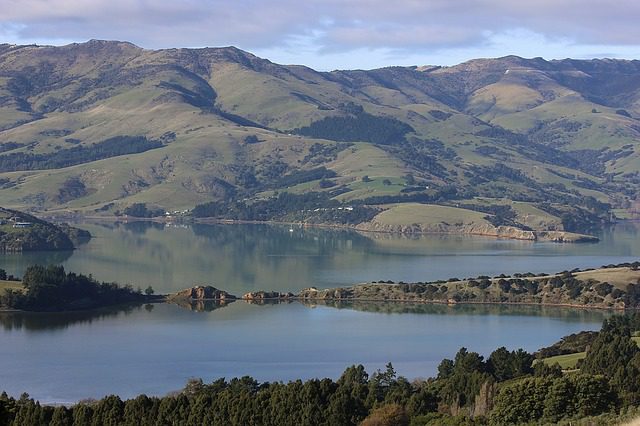 Things to Do in Banks Peninsula:
Little River lies in the heart of the scenic Banks Peninsula, only 50 minutes from Christchurch. There's plenty to do in this beautiful region. An artisan and foodie paradise with art, craft, vineyards, local gourmet specialties, delicious restaurants and farmers markets.
Hot Tip: Don't miss the charming and historical village of charming French Akaroa – around 90 minutes drive from Christchurch and only 30 minutes from Little River.
The seas of Banks Peninsula are home to the hector dolphin and other amazing marine life. Get adventurous walking on old volcanic hiking trails and enjoy coastal activities like kayaking, dolphin cruises, and paddle boarding.
Hot Tip: Try Akaroa Guided Sea Kayaking Safaris.
What Guests Say about SiloStay in Banks Peninsula:
These silos are a piece of art!
Cool industrial décor
Innovative idea with attention to detail like the cool toolbox for kitchen utensils
Luxurious bedding with lovely toiletries and sky portal for stargazing
See Also:
Fun Tours: