What's Unique? Absolute beachfront villas on the best beach in Rarotonga. Muri Shores Rarotonga offers villas right on the pristine shores of Muri Lagoon. Perfect for couples seeking romance, friends wanting a tropical adventure, or solos desiring a serene escape.
Location: Rarotonga | Cook Islands
Type of Accommodation: Overwater and Beach
Price Range: Cabin/Hostel $ | Economy $$ | Mid-range $$$ | Luxury $$$$ | Super Luxe $$$$+
This post may contain affiliate links. As an Amazon Associate, I earn from qualifying purchases. See Affiliate Disclaimer.
---
Best for: 4-Star Muri Beach Villas, Adults-Only, Kayaks, Kitchen, Night Market, Happy Hour at Rarotonga Sailing Club, Two Guests, $$
Muri Shores, located in the heart of Muri Village in Rarotonga, is a haven for those seeking a serene beach getaway.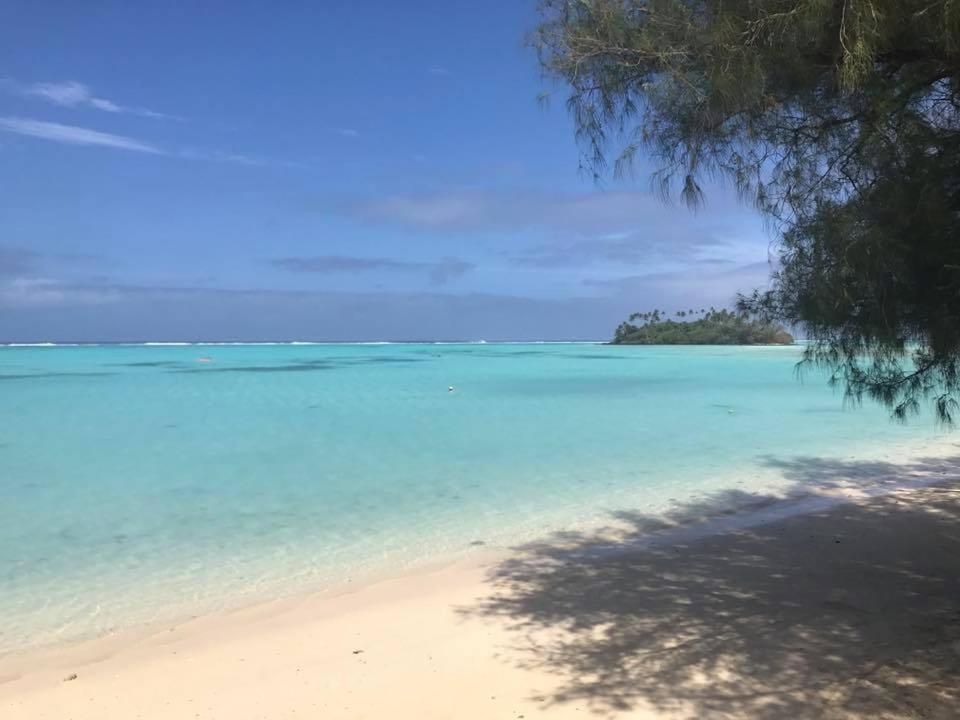 Muri Beach is a popular destination, with clear, calm waters, fluffy white sand, and a variety of activities and attractions.
The lagoon is sheltered by small motus (islands) and you can even walk out to the motus at low tide. You can indulge in activities like swimming, snorkelling, kayaking, stand-up paddleboarding, and strolling on the beach.
Proximity to the village means easy access to local eateries, shops, resorts, and the popular Muri Night Market.
Muri Shores is surrounded by lush tropical gardens, offering privacy, and only steps from the lagoon with free use of kayaks.
---
Villas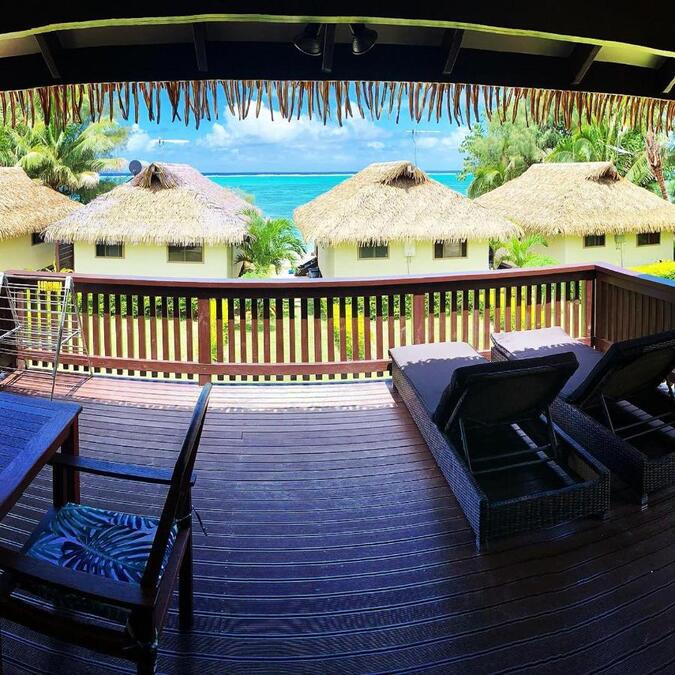 Your self-contained villa at Muri Shores Rarotonga offers a contemporary Polynesian style, with a blend of modern comfort and island charm. Each Beachfront Villa is elevated to a height of 2 metres.
FYI: The Lagoon Villas sit behind the Beachfront Villas and are 2.4 metres high to give you a better view.
You'll find a fully-equipped kitchen, a private balcony with sun loungers, a comfortable bedroom with a super king bed, and an en-suite bathroom, ensuring a homely atmosphere amidst the exotic surroundings and breathtaking lagoon views.
Picture yourself sipping your morning coffee on the balcony as the sun rises over the turquoise waters. Bliss!
---
Guest Review
Excellent location on a beautiful beach, with spontaneous swims in the evenings! Also right next to a 24/7 dairy so very convenient for buying your water or small snacks. And cocktails by the beach during happy hour at Rarotonga Sailing Club! The deck area was a highlight, where I drifted off to an afternoon nap while watching the calming waters in front of me.
---
Things to Do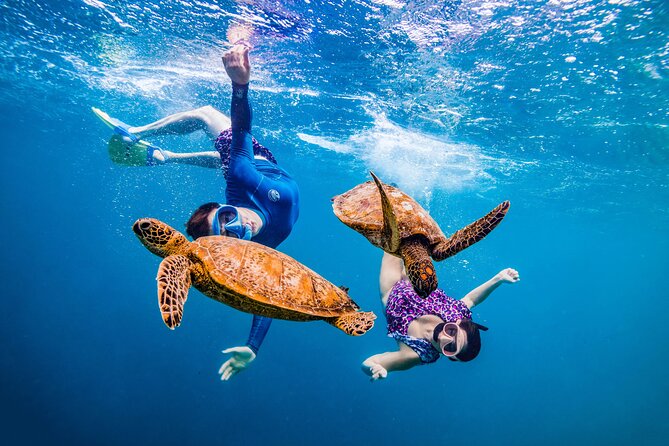 If you can drag yourself away from your little slice of heaven then Viator offers a fantastic list of island adventures. Turtle Sea Scooter Safari, Historical Tour, Island Bike Tour, Turtle and Ray Snorkelling with World Class Photography, and lots more.
---
Good To Know at Muri Shores Rarotonga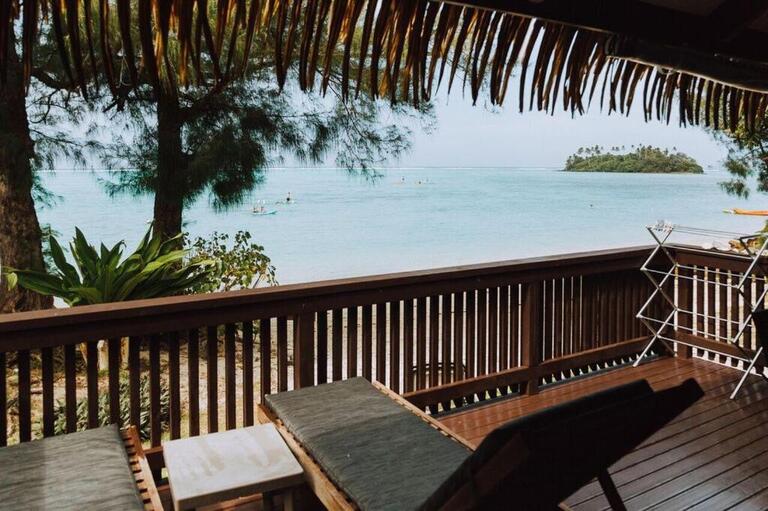 Fan or Air conditioning
WIFI costs extra
Linens, plenty of towels, and toiletries are supplied
Beds are king-size or twin beds
Airport transfer can be arranged for a small additional charge
---
Why Wait!
Muri Shores Rarotonga provides an ideal base to explore and enjoy island life. A unique island experience is right outside your door. Pop your dates in and you'll stay on this page to see the best prices across the internet…
---
SEE MORE UNIQUE PLACES TO STAY