What's Unique? Imagine basking in the tropical paradise of Rarotonga at The Nautilus Resort, on the sunrise south-east side of the island. This unique and luxurious oasis on Muri Lagoon is perfect for lovebirds seeking privacy, friends looking for a spa retreat, or families craving adventure.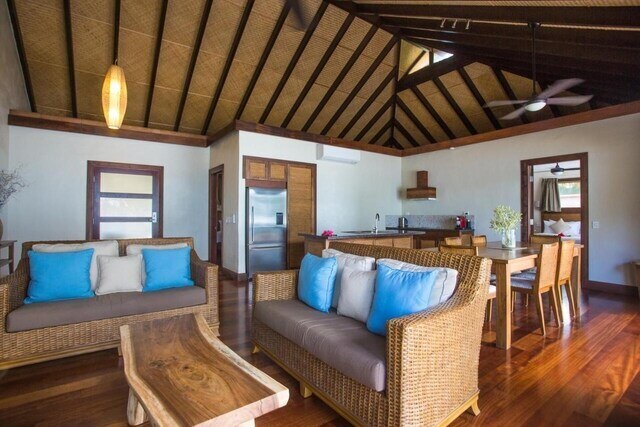 Location: Rarotonga | Cook Islands
Type of Accommodation: Boutique and Spa
Price Range: Cabin/Hostel $ | Economy $$ | Mid-range $$$ | Luxury $$$$ | Super Luxe $$$$+
This post may contain affiliate links. As an Amazon Associate, I earn from qualifying purchases. See Affiliate Disclaimer.
---
Best for: 4.5 Star Luxury Polynesian Resort, Private Pool, Spa Treatments, Villas, Muri Beach, $$$$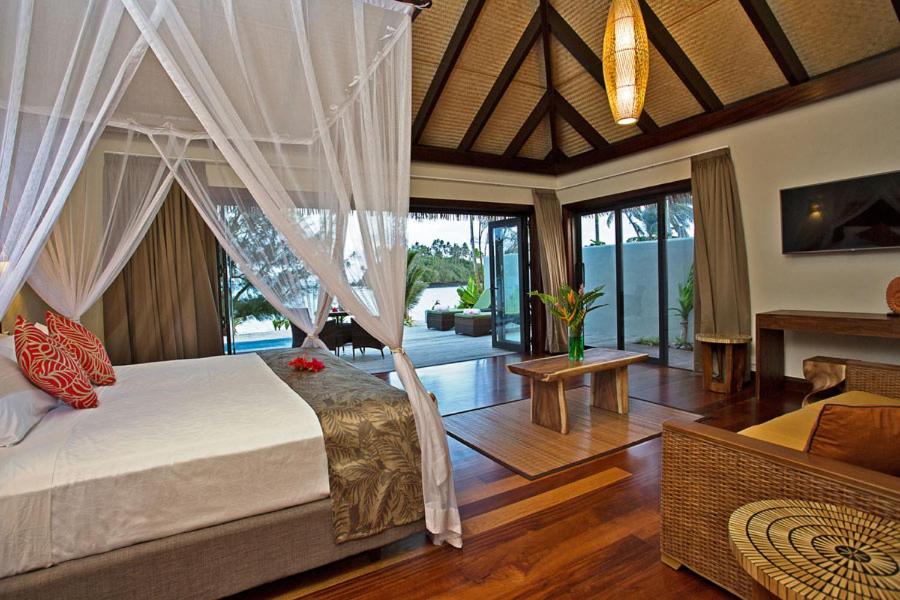 Authentic Villas
Picture yourself in an eco-friendly villa, boasting a private saltwater plunge pool and a sun terrace. You're spoilt with pure Polynesian design and luxury.
Your Are' (Villa) is surrounded by tropical gardens and looks out to the lagoon or the lush mountain peaks. Each includes a kitchenette.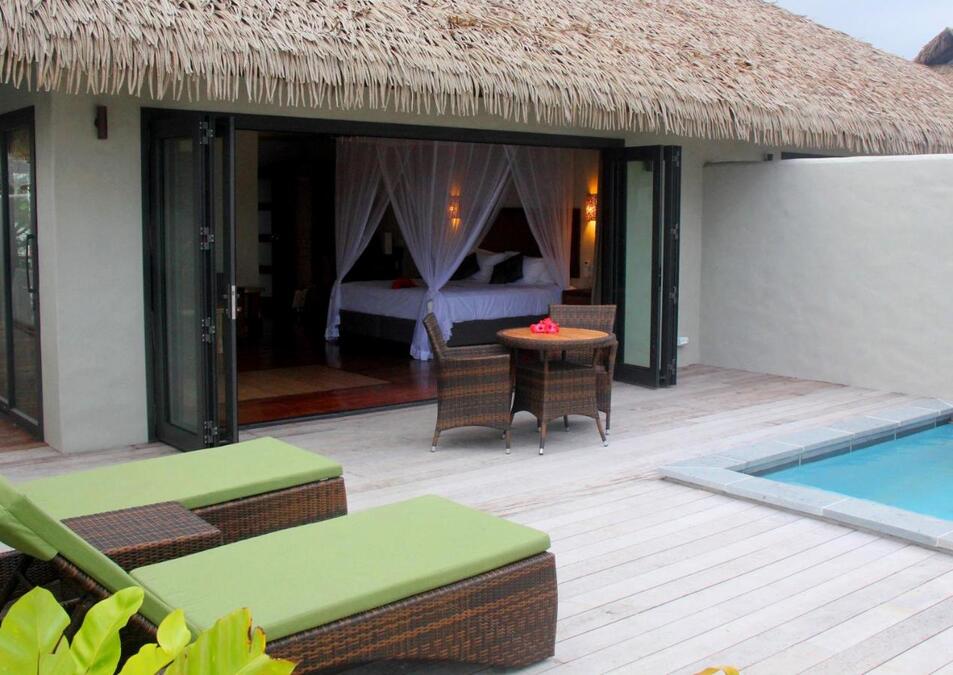 Good to Know
Breakfast is included in your stay
Suites accommodate up to 3 guests and Are' (villas) accommodate up to 5 guests
TV with satellite channels
Lounge seating
Marble bathrooms
---
Nautilus Resort Rarotonga Guest Review
Location is perfect on Muri lagoon. Good quality kayaks and SUPs to use. Good lunch and dinner menu at restaurant. Beautiful rooms.
---
Exceptional Facilities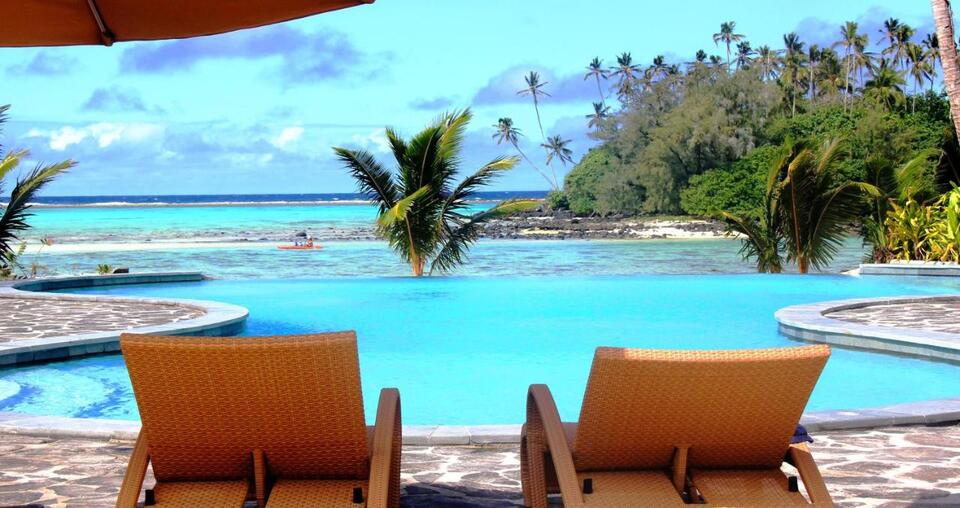 The resort's waterfront Nautilus restaurant and bar is an island favourite and serves exquisite Pacific cuisine. Dine indoors or by the pool.
The Polynesian Spa offers rejuvenating treatments, full body massage, body scrub, facial treatments, and lots more.
---
Take a Video Tour
---
Things to Do on the Island
The main part of Muri Beach is a beautiful 2-minute walk away. Don't miss the Muri Night Markets, only a 4-minute walk away.
The Saturday morning market is a must-do and a 13-minute drive to the north of the island. Also don't miss the Maire Nui Botanical Gardens and Cafe, and the Beachcomber Pearl Market.
Why not book a few tours and take your trip up a notch: Turtle Sea Scooter Safari, Muri Lagoon BBQ and Snorkelling, Historical Tour, Island Bike Tour, Snorkel and Ray Snorkelling and World Class Photography, and lots more. See Viator for this fantastic list.
---
Good to Know at Nautilus Resort Rarotonga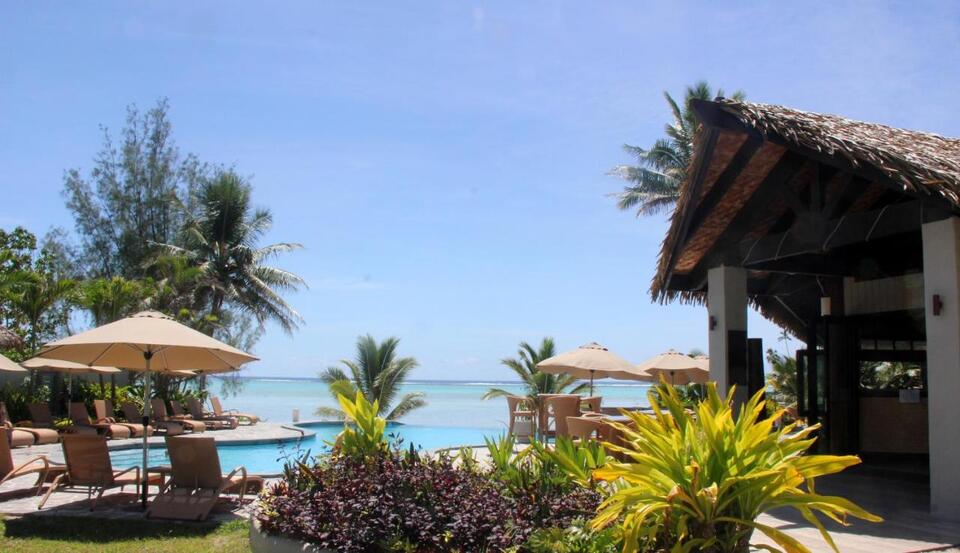 Outdoor equipment available: fishing, snorkelling, and kayaking
Daily housekeeping and Concierge service
Facilities for disabled guests
This is a wonderful wedding venue
---
Secure your Dream Holiday Today
This isn't just a stay, it's an authentic island experience that wraps you in Rarotongan culture. So, pack your bags and get ready for an unforgettable getaway. See the slideshow and pop your dates in to see availability. You stay on this page to see prices…
---
SEE MORE UNIQUE PACIFIC ISLAND ACCOMMODATION