Want to immerse yourself in majestic New Zealand landscapes? Want to escape to the end of the world where nature hasn't changed and where time seems to stand still? If you want to experience all of this, then head to The Headwaters Eco Lodge in Glenorchy at Lake Wakatipu in the South Island.
Location: Glenorchy | Otago | South Island | New Zealand
Accommodation Type: Eco-friendly and Organic
Book at: Agoda | Expedia
This post may contain affiliate links. As an Amazon Associate, I earn from qualifying purchases. See Affiliate Disclaimer.
Location
In the fairytale Glenorchy Village, 45 km from Queenstown, this eco-friendly and organic accommodation is the ideal holiday destination at the foot of the majestic Humboldt and Richardson mountain ranges. 
This is an adventurer's playground with hiking, biking, skydiving, heli-hiking, horseriding, and canyoning all within easy reach. With spa treatments, massage, and yoga classes the lodge is also a place to relax and contemplate the peaceful, natural setting.
---
Best for: 5-Star Luxury Park, Yoga Room, Solar Power, Near The Routeburn Track, Free Breakfast, Restaurant, Bar, Eco-Accommodation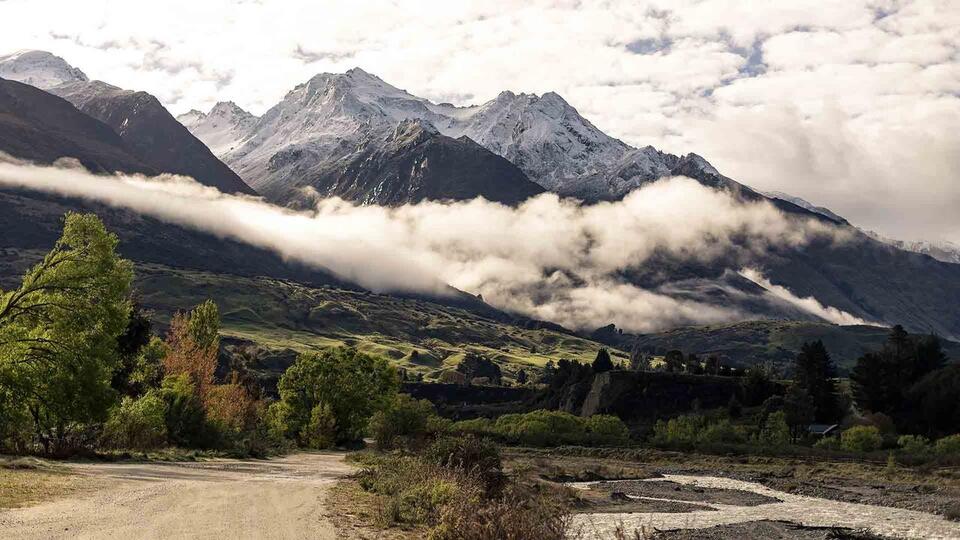 Eco-Cred
Named by Time Magazine as one of the top 100 accommodations globally, The Headwaters Eco Lodge is one of New Zealand's most innovative and beautiful places synonymous with sustainability and eco-luxury.
With solar power, water, energy management, and composting toilets, The lodge is proud to have a zero-carbon footprint. This special place is fantastic for holidays, weddings, and events where you can choose from the lodge or stylish eco chalets.
---
Your Accommodation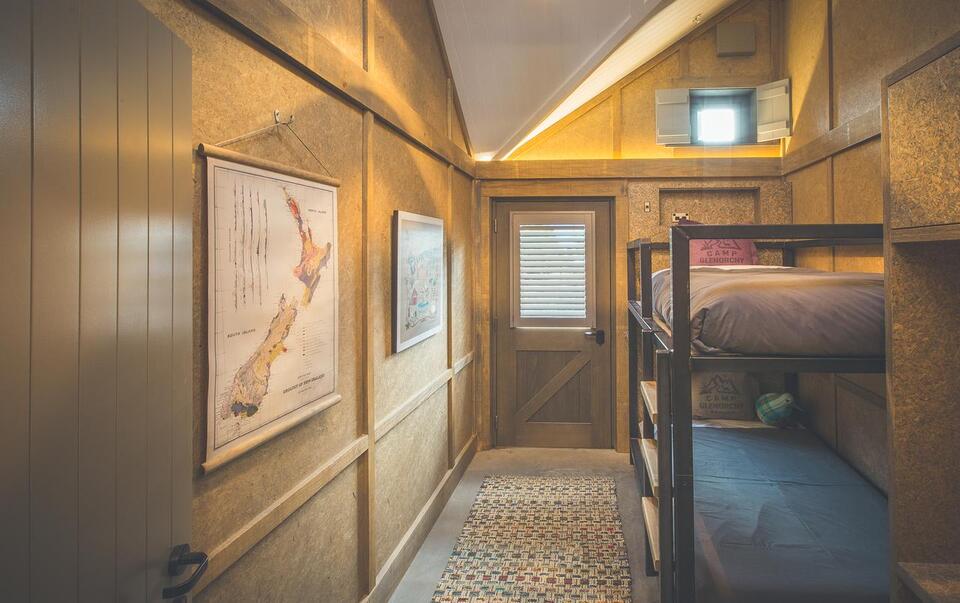 The construction of the lodge stands out for respecting health and environmental standards. Built from local stone and recycled wood saved from abandoned buildings.
Put your hands on the wood and admire its beauty; you'll see an extraordinary blend of rusticity and sophistication.  
Described as modern rustic-luxe the accommodation is unique and high-end, with quality linen, rain showers, New Zealand art, and handcrafted furnishings.
The lodge also has several packages that include special occasion celebrations and nearby tours.
---
Guest Review
Fabulous layout, especially the main lodge. The design ethos is very apparent throughout the whole property. Dinner and breakfast were great and very much enjoyed by all the family
---
A Friendly Place to Stay
The Headwaters Eco Lodge has a huge common area. After a long trek, it's the perfect place to relax and make new friends.
But if you want to sit alone and reconnect with nature, then head to one of the large spaces with big windows offering a panoramic view of the snow-capped peaks.
You'll find a digital tablet in your room that allows you to control your energy consumption. So you can lower the temperature or the lighting. With all of these features, The Headwaters Eco Lodge uses about 50% less energy and water.
On the property, you'll also find a solar garden with photovoltaic panels. These panels generate all of the energy needed to run the lodge.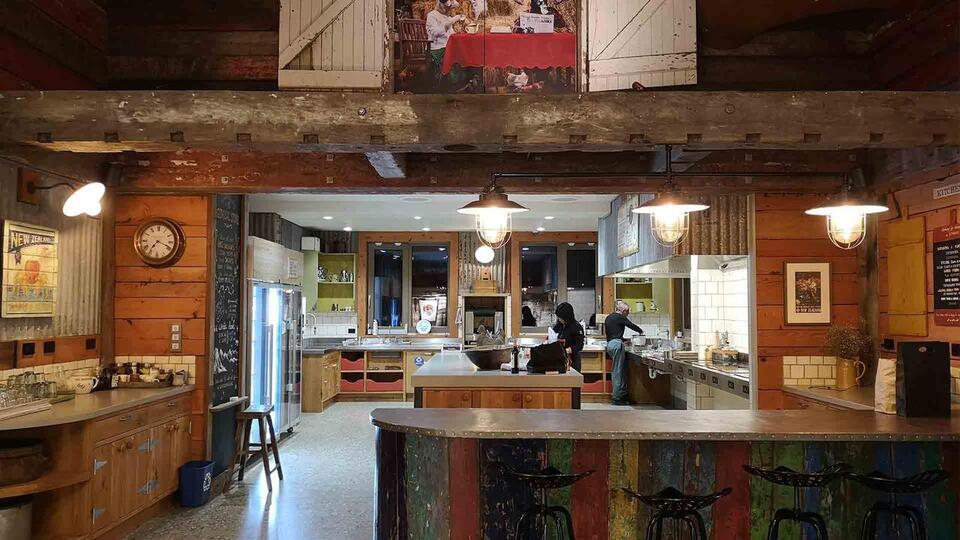 ---
Things to Do
New Zealand is a country known for hiking. One of the nine Great Walks, The Routeburn Track, starts in Glenorchy.
The Great Walks are the nine most beautiful and also the most extended hikes in the country. The Routeburn Track is one of the shorter walks and takes 3 days and 2 nights. It's considered an easy to intermediate-grade walk so more accessible for everyone.
Here's the Department of Conservation link to more information about the track.
Movie Locations
The fantastic universe around Glenorchy, with extensive forests surrounded by snow-capped mountains and rivers, has served as beautiful backdrops for several great films – movies like the Lord of the Rings, the Hobbit, X-Men Origins, Wolverine, and Chronicles of Narnia. 
---
Good To Know
Each morning enjoy the complimentary buffet breakfast
Full board with 3 meals a day also available
Free Parking
Free Wifi
Wheelchair-accessible accommodation is available
The Headwater Eco Lodge gives you the perfect opportunity to recharge your batteries in a peaceful setting while learning to live sustainably. Experience a new way of living and reconnect with Mother Nature! 
---
More Unique Places in the South Island of New Zealand