Wairarapa and the Kapiti Coast are close enough to Wellington for an idyllic weekend break or a relaxing rustic stop off on your way north or south. This list of unique New Zealand accommodation for couples in the Lower North Island includes quirky and cool places that cost under $200 per night.
Why stay somewhere boring? These gems have everything you need for a unique and laid back holiday. They include linen so no sleeping bags required! Read on for some fun places to stay…
Note: If you've never heard of VRBO it's a member of the Expedia and Bookabach family with holiday lets – homes and studios.
---
Couples Retreat – Self Contained Container House, Otaki $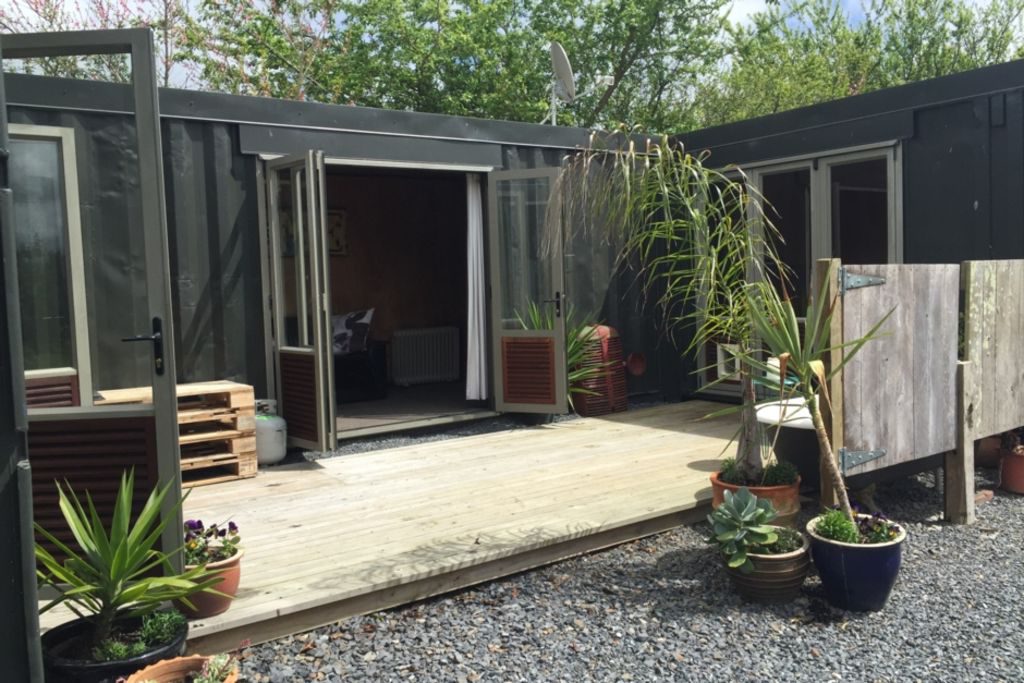 Best for: Farm, Peace (except the occasional moo), Outdoor Bath
Ever wanted to see a container conversion? Now you can stay in one! Breath in the country air as you relax in this creative bach set on a picturesque farm. Only an hour's drive north of Wellington on the sunny Kapiti Coast, you're close to beach, bush and outlet shopping.
Location: Manakau, 8kms north of Otaki
This farmstay has a kitchen so you can dine at home or amble to the nearby Quarter Acre Bistro. The iconic Manakau pub is a short drive away for meals and yummy sticky date pudding. Walk around the farm and at night wash away your worries in the outdoor bath with sparkling stars for company!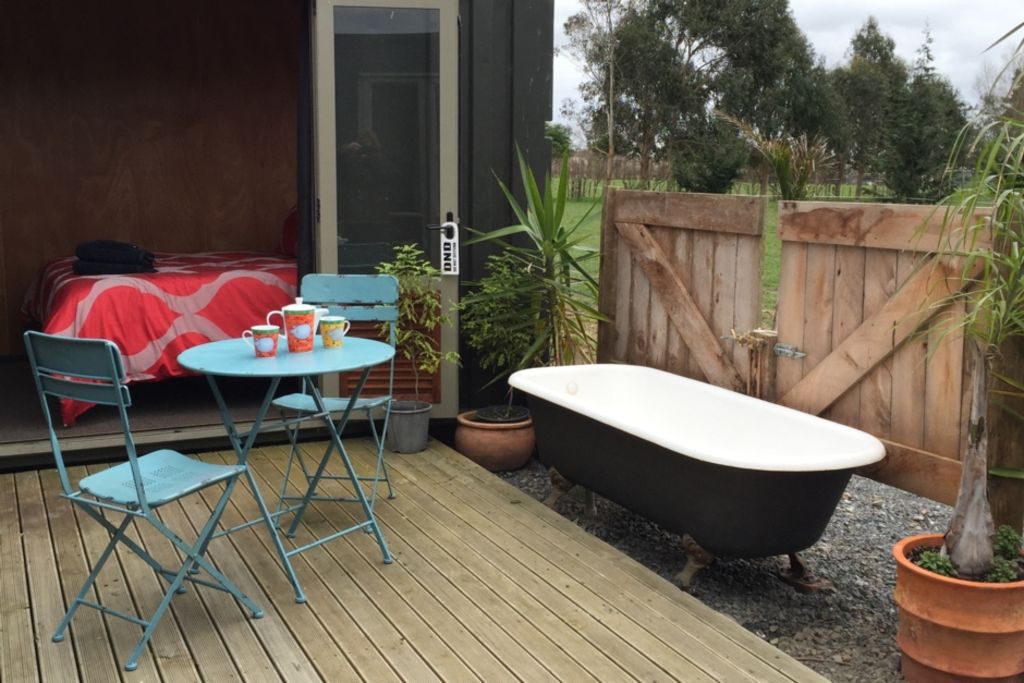 Good to Know:
Sleeps 2
One night costs more than 2 nights and the cheapest rate is 3+ nights
1 bedroom with queen bed and 1 bathroom
Linens and towels provided
Microwave, TV, Stereo
Cleaning fee
If you're looking for unique New Zealand accommodation for couples then don't miss a relaxing stay in this quirky container house in the middle of a rustic field!
---
Cosy Strawbale Studio – near Vineyards and Village Square, Martinborough $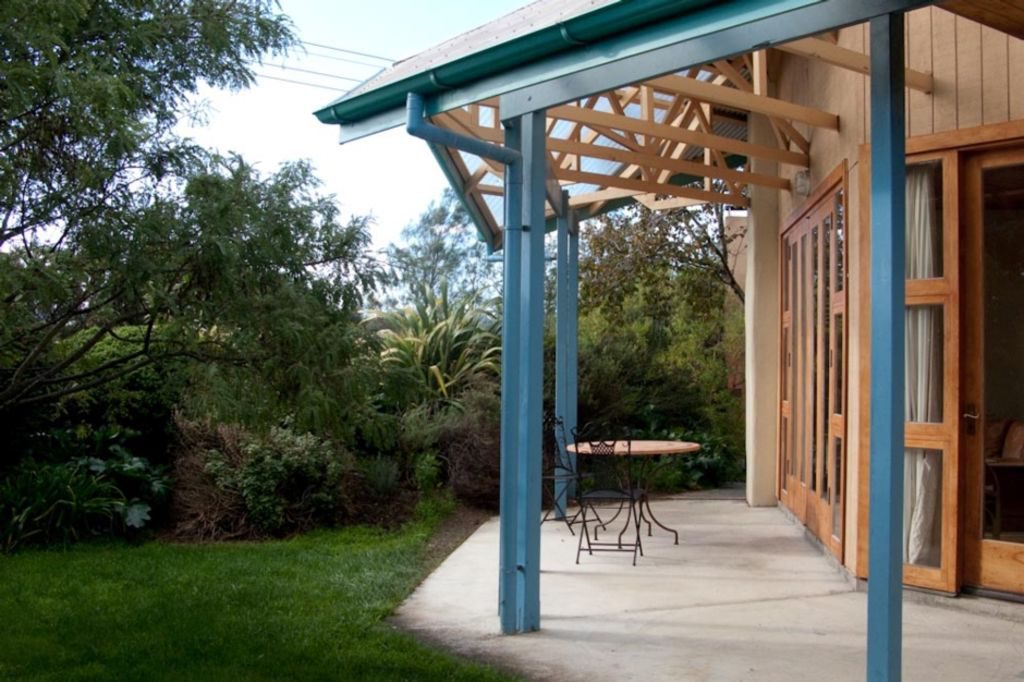 Best for: Peaceful, Walk to Boutiques and Cafes and Vinyards
Martinborough is a charming country village humming with boutiques and eateries. Hire a bike or walk to the nearby vineyards for wine tasting and upscale dining. A short drive away in one direction is Lake Ferry and the Pinnacles, made famous by Lord of the Rings. In the other direction you can visit Wairarapa's version of Stonehenge (make sure you book the guided tour for a fascinating tale of astronomy and history).
Location: In the heart of Martinborough
This studio is made from strawbale which is an ideal eco insulation for chilly winter nights in the Wairarapa and the dry heat of summer. Unwind at this peaceful and relaxing retreat. You're within walking distance to amazing cafes and restaurants (Poppies, Pinocchio, Medici, Siam, Circus and In the Neighbourhood to name a few).
Good to Know:
Sleeps 2
1 bedroom with queen bed and 1 bathroom
Adults only
Linen and towels provided
Internet, TV, Microwave, Outside BBQ
Checkout 11am
Cleaning fee.
At the heart of Martinborough's boutique and winery scene you're sure to enjoy this warm and peaceful retreat.
---
1876 Historic Homestead – Whangaimoana, Lake Ferry $$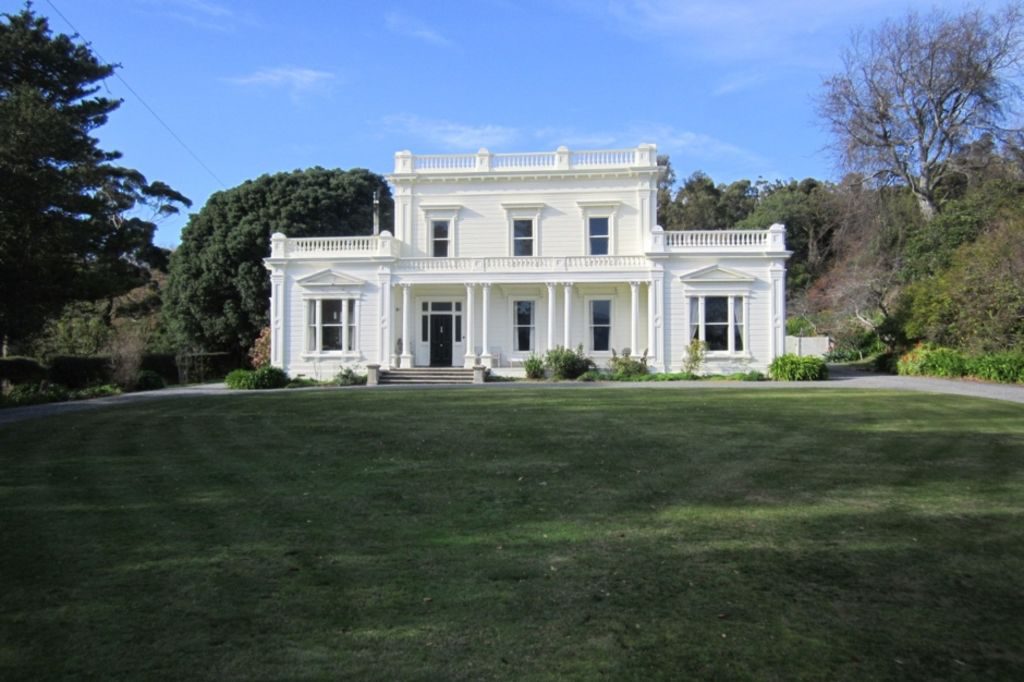 Best for: B&B, History, Step Back in Time
Live it up in this charming colonial B&B named Whangaimoana, which means hospitality by the sea. You'll feel welcomed by your friendly hosts at this historic hidden gem near Palliser Bay. A delicious homemade afternoon tea offered at your arrival sets the scene!
Location: Whangaimoana, Palliser Bay
Learn about the history of the home, stroll the grounds at your leisure or venture out to the Lake Palliser Lighthouse and seal colony. Each morning you'll love the delicious cooked breakfast served in the Homestead.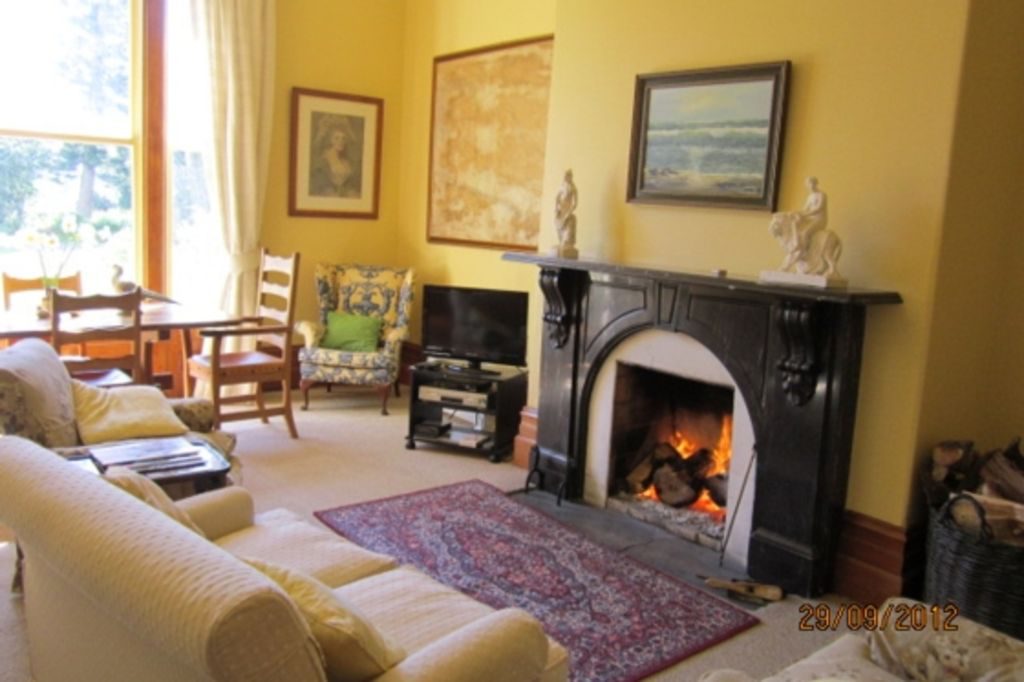 Stay at home and cosy up to the fireplace or head out for amazing fish and chips at nearby Lake Ferry Hotel, have a wine at Martinborough Village or climb up to the Pinnacles where Lord of the Rings was filmed.
Good to Know:
Large 1 bedroom with queen size bed and bathroom
Afternoon tea and breakfast included in price
Minimum 2 night stay on public holidays and special events
Linen and towels included
Fireplace, TV, microwave, BBQ
Children welcome
Experience a touch of luxury and history in this heritage B&B, not forgetting the delicious breakfasts!
---
Historic Brick Stables – Otaki $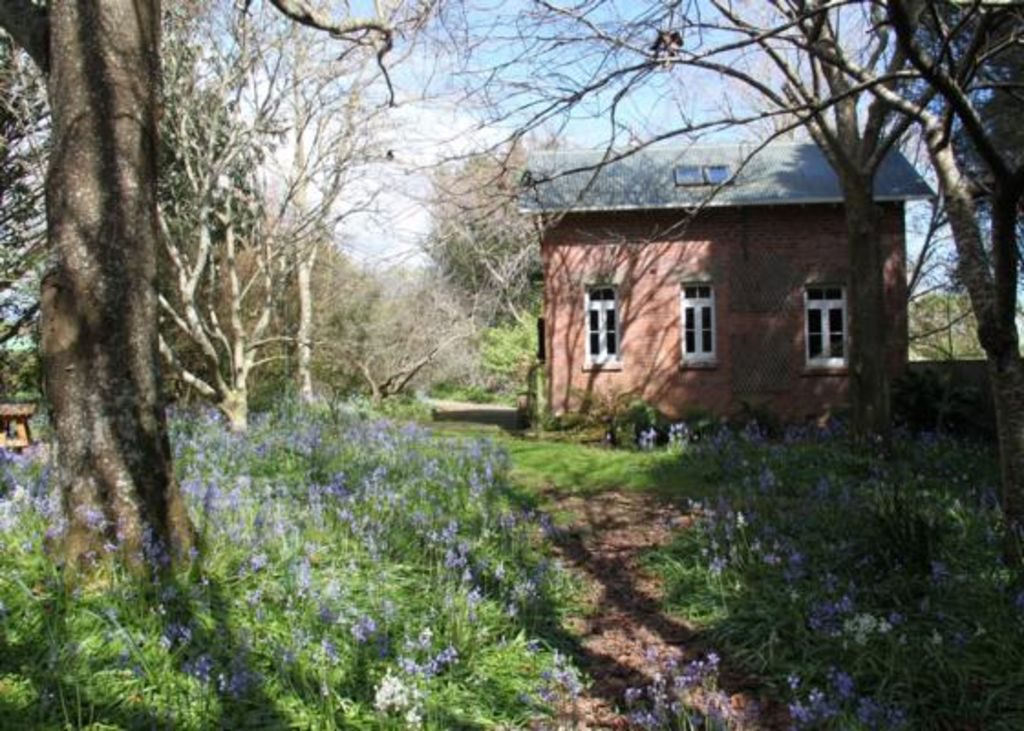 Best for: Tranquil Setting, Character, Farmstay
Originally a stable for huge draught horses this charming farmstay was converted to a cottage for guests by a conservation architect. The stables sit by the Talisman Nursery in a tranquil grove of mature trees. FYI: A free garden consultation is available to guests.
Location: Ringawhati Road, Otaki
The retreat is full of character and space with a woodburner downstairs to keep you warm. Otaki Forks walking tracks and river are nearby for hiking and swimming. Retail therapy available at the Otaki Outlet shops!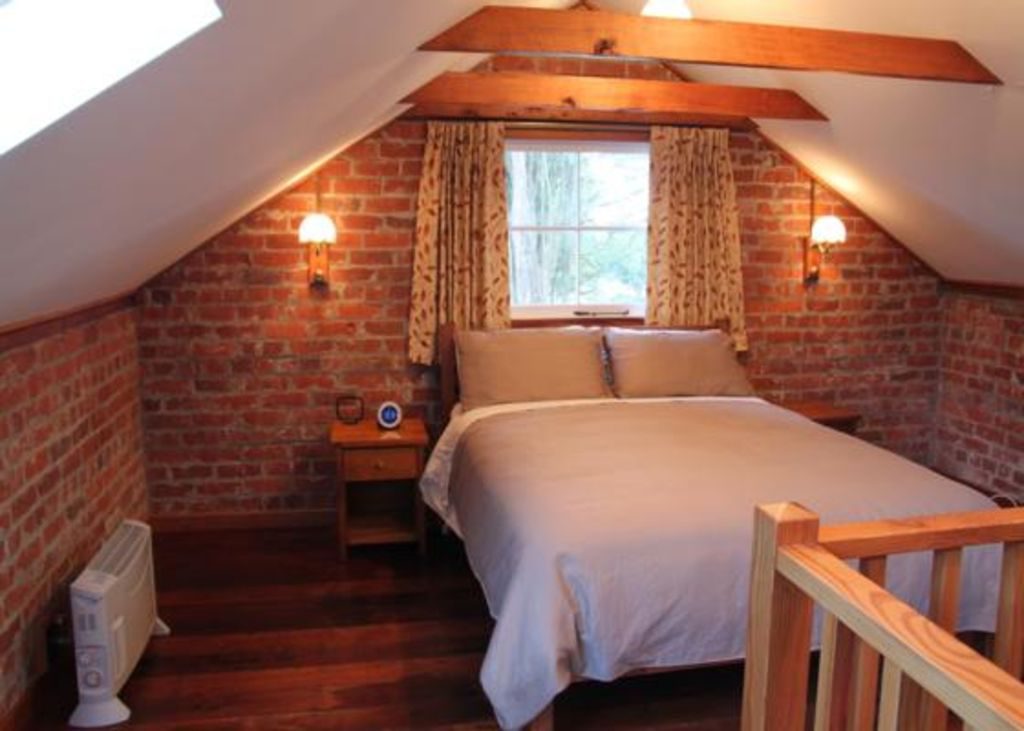 Good to Know:
Sleeps 3
Kitchen, dining room and bathroom are downstairs and 1 bedroom with single bed
Upstairs is the living area and queen size bed
Linens and towels provided
Kitchen with dishes, utensils, microwave, fridge
Adults only
Single night stay costs $30 more
On departure do the dishes and make sure the stables are tidy
Relax in the beautiful garden setting of these unique converted stables in the surrounds of Otaki.
---
Take a Step back in Time Wairarapa $1/2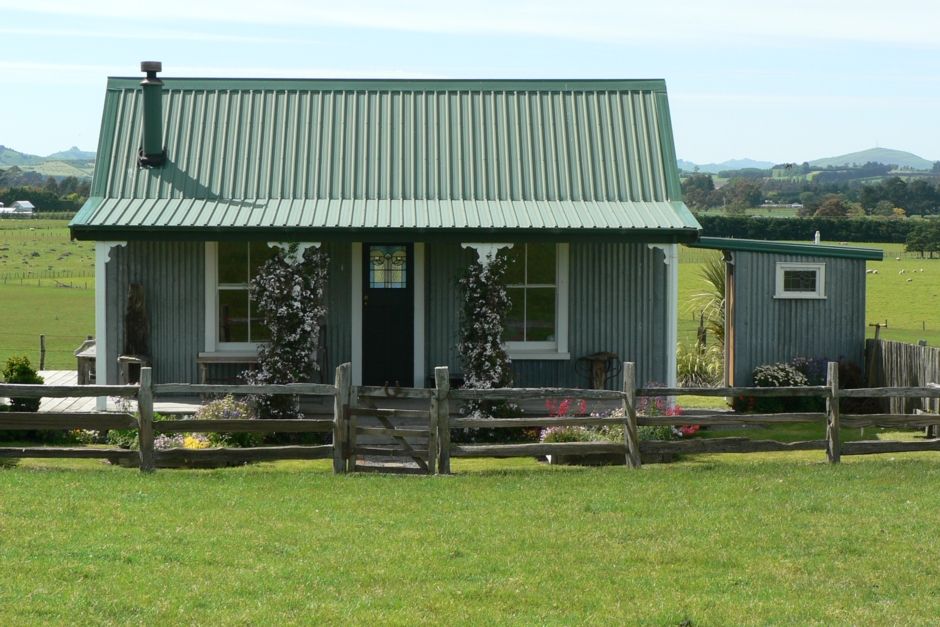 Best for: Traditional Cottage, Farm
This pioneer cottage takes you back in time to those early settler days in the Wairarapa. When life was simple with no phone and internet to crowd your mind. 'Take a step back in time' is a wonderfully traditional cottage furnished with attention to detail and your comfort in mind. Set on a sheep and beef farm you're 8kms from Masterton but you'll feel like you're a thousand kilometres away from civilisation. At night the stars are so bright with no city lights to interfere with your star gazing.
Location: Opaki, Wairarapa
If you're looking for a quaint hideaway in a peaceful farm setting then this is the cottage for you.
The cottage overlooks a lagoon in winter (it dries up in summer) with views out to the mountains, plains, hills, and farmlife. The friendly sheep may wander over to welcome you! Greenies will be interested to hear that the cottage is made entirely from upcycled wood and furnished with heirloom furniture. Everything is olde-worlde and there's no TV, microwave or WIFI to disturb that feeling.
The little potbelly fire warms the whole cottage. Tip: make sure you have plenty of wood for your stay. If you feel like a little bit of city then Masterton's cafes, restaurants and supermarkets are close by.
The outside bath gives you uninterruped views of the Milky Way at night. Bubble bath is included. Wairarapa can get very icy at night in winter but the bedding is warm and cosy. Just like the old days the loo (toilet) and handbasin are outside in a separate building but only one step from the back door.
Good to Know:
1 bedroom with double bed for two
Linens and towels included
No shower but amazing bath
Icebox for your wine
The owner would prefer minimum 2 night stays
This quirky cottage allows you to switch off from technology, read a book, take a leisurely walk, gaze at the amazing countryside from every window, and relax in a byegone era.
---
Happy Travelling!
I hope you've enjoyed this list of unique New Zealand accommodation for couples in the lower North Island. See more fun places here: