Looking for a sustainable and eco-friendly place to stay in a beautiful location? This list of Bush and Eco Accommodation Coromandel is a must-see!
The Coromandel is known for its stunning beaches, lush forests, and laid-back vibe. It's the perfect destination for a relaxing getaway or adventure-filled holiday.
Type of Accommodation: Eco-friendly and Organic
Destination:  Coromandel  |  New Zealand
Links to:  Booking.com for free cancellation and the Genius programme for loyalty discounts. Bookabach/VRBO for unique holiday homes with kitchens and privacy.
This range of eco accommodation in Coromandel includes luxury lodges and retreats, quirky caravans, and forest cabins…some powered by renewable energy sources such as solar and wind power.
This means that you can enjoy your stay while knowing you're not harming the environment. Also, many of these properties use green building techniques and materials, which help to conserve energy and reduce waste.
So you get to enjoy the beautiful surroundings while also taking care of our planet.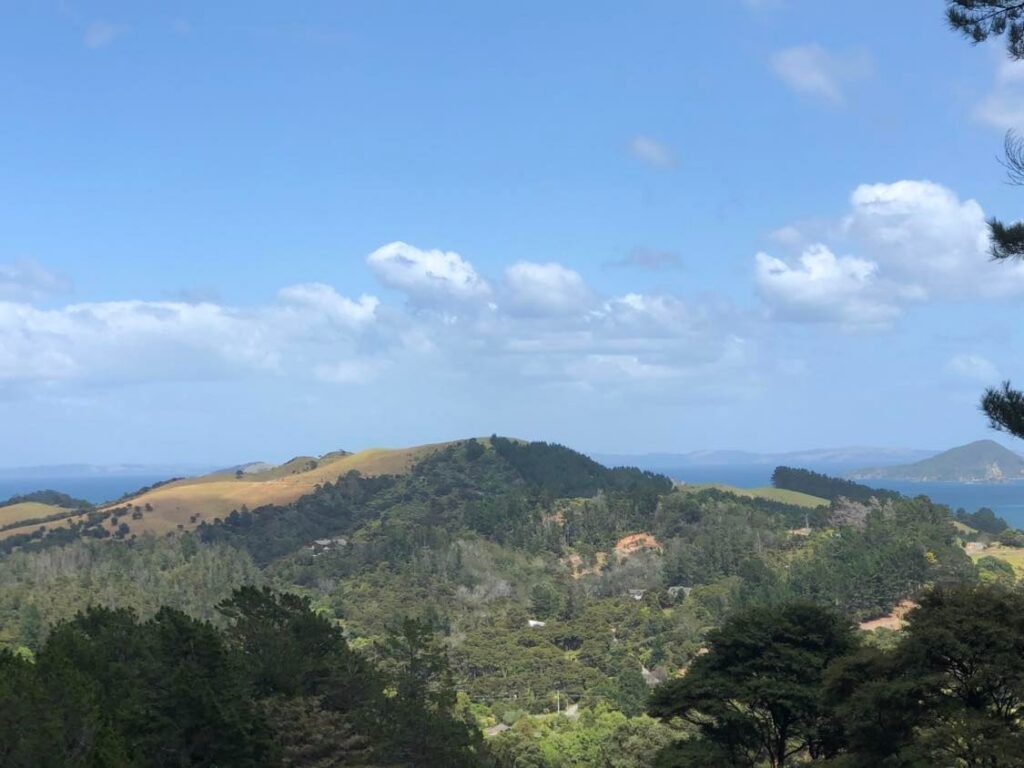 ---
1. Eco-Bach inside a Kiwi Sanctuary – Off-Grid Cottage at Waiaro
Did you know that at Waiaro, a kiwi sanctuary in New Zealand, they have an eco-bach (aka eco-cabin) available for guests to stay in?
This off-grid cottage is powered by solar panels and has a composting toilet, making it completely sustainable and environmentally friendly. Plus, you get the added bonus of being surrounded by gorgeous native wildlife while you stay there.
So, not only are you reducing your carbon footprint by staying at the eco-bach, but you're also supporting conservation efforts at the kiwi sanctuary.
Take a Tour of Waiaro:
So, if you're looking for an eco-friendly and unique accommodation option in New Zealand, consider booking a stay at the Waiaro eco-bach. You'll have a comfortable and memorable experience while also doing your part to protect the environment. Plus, who can resist the chance to see kiwis in their natural habitat? Book your stay now!
Good to Know
---
2. Wairua Lodge Rainforest River Retreat – Kaimarama 
Wairua Lodge in New Zealand offers guests the ultimate luxury experience in one of the most beautiful settings imaginable. Nestled in a secluded rainforest valley, this boutique lodge features two swimming holes, hiking trails, relaxing soaks in the Ravine Trail Night Sky Spa, and bubble baths in the Treetop Bath House.
Guests can choose from a luxurious suite or an apartment, each with its own deck and stylish interiors. The lodge also offers a range of amenities, including a firepit, spa treatments, and gourmet breakfast options (included in the price). 
But the real draw of Wairua Lodge is the opportunity to explore the surrounding untouched natural beauty. Guests can go hiking in the nearby forests, swim at Waiau Falls, and a visit to soak in natural hot springs and spa treatments at The Lost Spring.
Review: The photos simply don't give this place justice! The grounds are beautiful, the rooms are amazing and the breakfast was fantastic. We especially loved the homemade bread. The rainforest bath was incredible and the fire pit was magical.
Pop your dates in:
With its combination of luxury and adventure, Wairua Lodge is the perfect destination for an unforgettable getaway. Book your stay now and let the magic of this rainforest retreat enchant you.
Good to Know
---
3. Ponga Eco-Lodge – Hahei
Located in the beautiful Hahei region of New Zealand, Ponga Eco-Lodge offers a unique and sustainable lodging experience. Built entirely out of recycled materials, this lodge is fully off-grid and powered by solar energy.
Guests can stay in a handcrafted cabin, like a treehouse, offering stunning views of the surrounding forest. Soak in the spa and take in the peace and tranquility of nature, or at the beach take a kayak out and look for dolphins.
Review: Absolute gorgeous place to stay – spacious and clean Apartment, with a modern tree-house feeling. Easy walk or bike ride into the village or to the beach.
So come to Ponga Eco-Lodge for an unforgettable, sustainable holiday experience. Let's all do our part to protect our beautiful planet.
Good to Know
---
Travel Resources:
---
4. Hush Boutique Accommodation – Coromandel Town
Looking for the perfect getaway in Coromandel Town? Check out Hush Boutique Accommodation, located just across the road from Driving Creek Railway. 
This cozy and stylish accommodation offers a range of bespoke wooden cabins nestled amongst native trees. Each cosy cabin is equipped with all the necessities for a comfortable stay, including luxury linen, an en-suite, WIFI, and a private patio.
And with the Driving Creek Railway and Pottery right across the road, you can easily hop on the little train and take in stunning views of Coromandel's native forests and landscapes, sign up for a pottery class, or choose the more adventurous zip-line through the forest.
So whether you're looking for some relaxation or adventure, Hush Boutique Accommodation is the perfect escape.
Good to Know at this Eco Accommodation in Coromandel
---
5. Coromandel Eco Sanctuary – Coromandel Town
Have you ever wanted to truly immerse yourself in nature and disconnect from the hustle and bustle of daily life? Look no further than the Coromandel Eco Sanctuary, located right next to Hush Boutique in beautiful Coromandel Town. 
Here, you can experience a unique eco-retreat where everything is sustainably and responsibly sourced. From the furnishings in your room to the food on your plate, you can rest easy knowing that you are supporting local, ethical businesses. 
But it's not just about being eco-friendly – it's also about connecting with the surrounding environment. Take a walk through native bushland, spot some rare bird species, and even spend a night camping under the stars. The sanctuary also offers yoga and meditation classes to truly relax and recharge. 
So why not escape the noise and embrace the quiet at the Coromandel Eco Sanctuary? Your mind, body, and soul will thank you.
Good to Know
---
6. Tui Lodge – Coromandel Town
Are you looking for a budget-friendly place to stay in Coromandel Town? Look no further than Tui Lodge! 
Tui Lodge offers affordable caravan and cabin options with shared facilities. Facilities include hot showers, a fully equipped kitchen, and a communal lounge area with a TV. 
Not only is Tui Lodge budget-friendly, but it also offers a unique and cozy atmosphere. Cabins are nestled in a beautiful country and garden setting, providing the perfect opportunity for you to immerse yourself in nature while still enjoying modern comforts. 
The location is also convenient – in Coromandel Township and a drive away from popular Coromandel attractions such as Hot Water Beach and Cathedral Cove. 
So what are you waiting for? Book your stay at Tui Lodge and experience comfortable and affordable accommodation in the heart of Coromandel Town.
Good to Know at this Eco Accommodation in Coromandel
---
7. Fern Lodge Holiday Home – Coromandel Town
An easy walk from the Coromandel shops you'll come to this wooden holiday chalet with room for everyone. Fern Lodge has 3 bedrooms and bedding for 7 guests, plus a kitchen, bathroom, and a deck for stunning views across native bush to the sea.
Review: the interiors are simple but pretty and give a kiwi summer holiday feeling.
Pop in your dates for the latest price…
---
Things to Do in Coromandel
One of the top spots to visit is Hahei Beach, with crystal clear water and Instagram-worthy Cathedral Cove nearby. You can also hike through the breathtakingly lush native forest on the Kaipawa Trig Track, the Kauaeranga Kauri Trail (Pinnacles Walk), and the Cathedral Cove Walk. Head out on a boat tour to see dolphins, penguins, and whales, or take a thermal dip at Hot Water Beach.
If you're feeling adventurous, head over to Whitianga for some awesome fishing and diving opportunities. And of course, don't forget to stop at the vineyards at Cooks Beach for a delicious glass of wine.
See Viator's recommended tours in the Coromandel
Hiking, boating, diving, sightseeing, and lots more – with free cancellation up to 24 hours before your tour.
---
SEE MORE