Your wallet is in luck today! Here's how to Save with Booking com: Clever Hotel Hacks. As a savvy traveler, you know that every penny counts when you plan your next adventure. Before you hit that "book now" button, take a moment to discover these money-saving secrets with booking.com…
1. Sign up for the Genius Program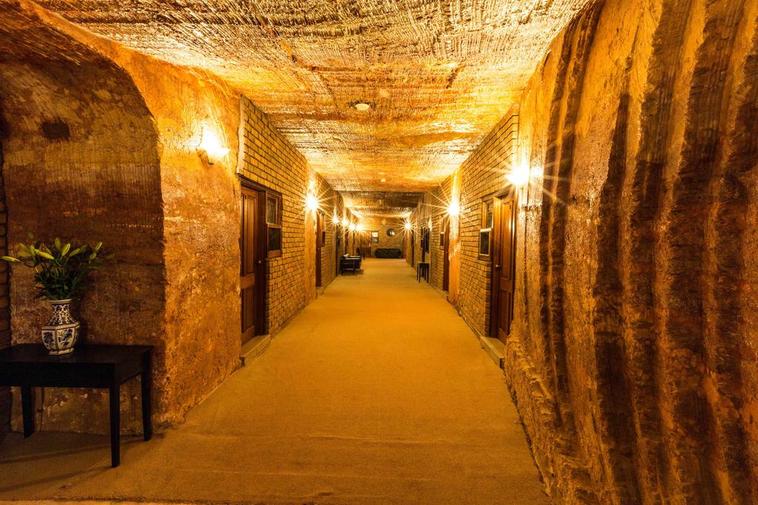 This is Booking.com's loyalty program that offers exclusive discounts and perks for frequent travelers. How about free breakfast, a room upgrade, late checkout, and a 20% discount!
Easy to join, you're an instant member once you book a hotel, apartment, or holiday home (or cave hotel) with booking.com. There are 3 levels. The more you book as a Genius member, the higher your level moves up, and the more you get!
With no membership fees or any other charges, Genius is very popular. You can see the specific offers and tips for each level of Genius in this post here: Is the Booking Genius Discount Program Worth it?
---
2. Join Cashback Sites

To turbo-boost your Genius savings you can join cashback sites and receive more discounts! You'll earn money back on your bookings with Booking.com.
Here's how it works. You join the cashback site then click through from the cashback site to Booking.com. Once there you go about your usual scrolling for cool places to stay and book. Once you've paid and completed your stay, you'll receive a percentage of the purchase back from the cashback site as a rebate. This is paid into your bank account, Paypal, etc, whatever you choose.
These percentage amounts can vary and go up on some days. So always good to keep watch. It usually hovers around 6% but can go up to 12%+. They also offer other incentives and deals.
I also have a Google Chrome Extension for the Cash Rewards program. So any time I'm on a website that's a member, I'll see a short banner with the current cashback on offer, with an activate button.
Here are my Refer-a-Friend Links to Cashback Sites
The referrer and friend both earn a commission, but usually only once the friend has made a purchase within a certain timeframe. Once you join you can refer your friends too!
Join Australian Cashrewards
$10 bonus to start. If you install the Google Chrome Extension for Cashrewards then cashback offers will show up on websites you visit.
Join Rakuten US and World
$10 bonus to start. Install the Rakuten web browser extension for Chrome or Safari to get the latest deals.
Join Kiwi Wallet
New Zealand cashback site
---
3. Use the Price Filter and Map View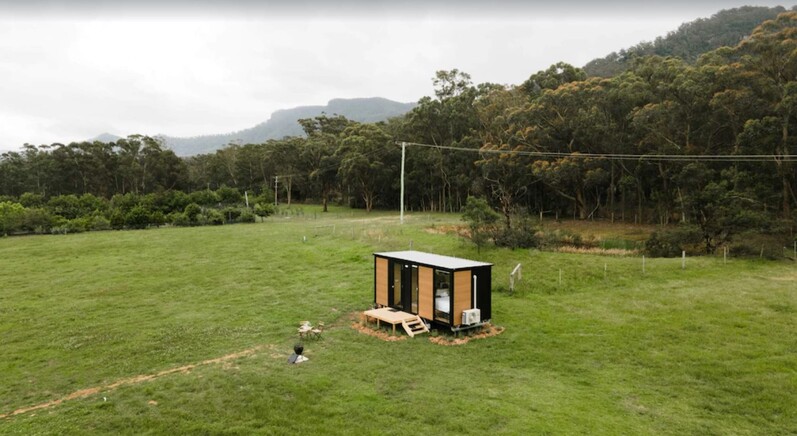 On the Booking.com app, you can filter properties by price. So you can search for properties, within your budget. You can also use the map view to see locations and prices.
Do you want a boutique hotel in the city center, a treehouse in the jungle, or a tiny house in a paddock? This can help you find unique properties in the right area within your budget.
---
4. Check Availability
You can find lower priced dates on the booking website. Once you're on the website and the accommodation you're interested in, like these heavenly overwater resorts in Bora Bora. Scroll down the page to Availability.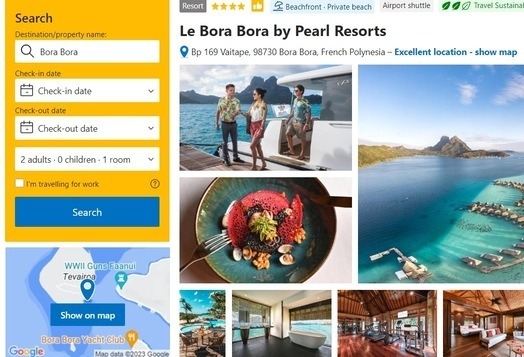 Then click on Check-in and Check-out and 2 months will come up with the daily prices. See below how the 25th of April is $1.3k per night and the 28th of May is $3.5k per night. A big difference! You can then look at the next months to see what the prices are doing.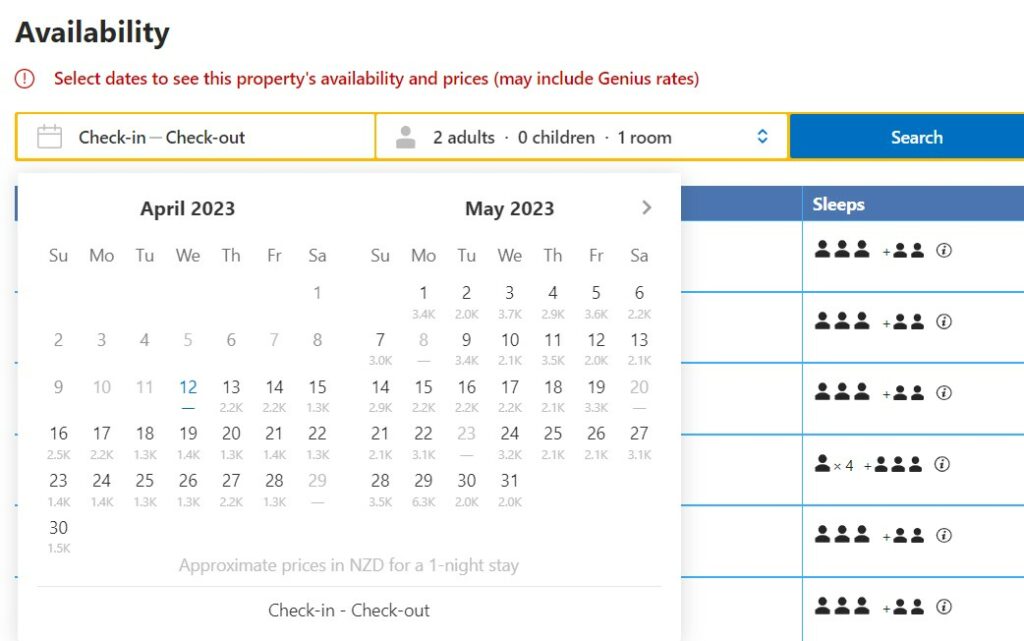 ---
4. Book During the Off-Season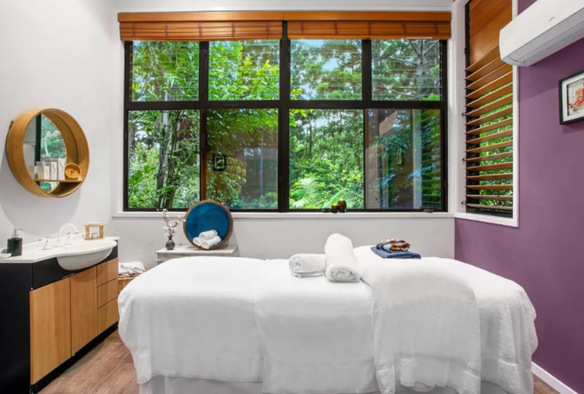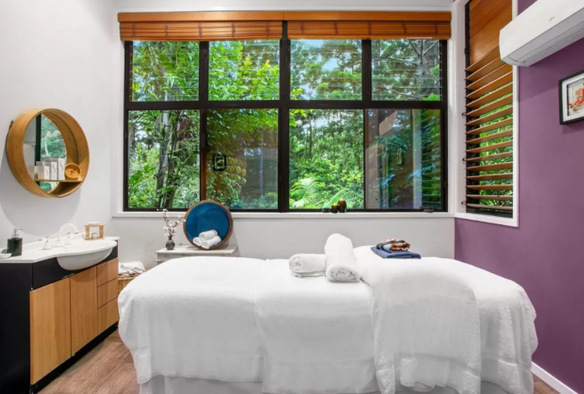 Grab lower prices with Booking.com during the off-season. What a great opportunity to save money on your trip. If you plan a trip to the beach, book a spa retreat during the winter season and save money. Enjoy walks on the beach, and a relaxing holiday!
Bora Bora's low season is April and November, the weather is wetter but it's still hot with fewer crowds. The prices for restaurants and activities are lower then too!
---
Best Days to Book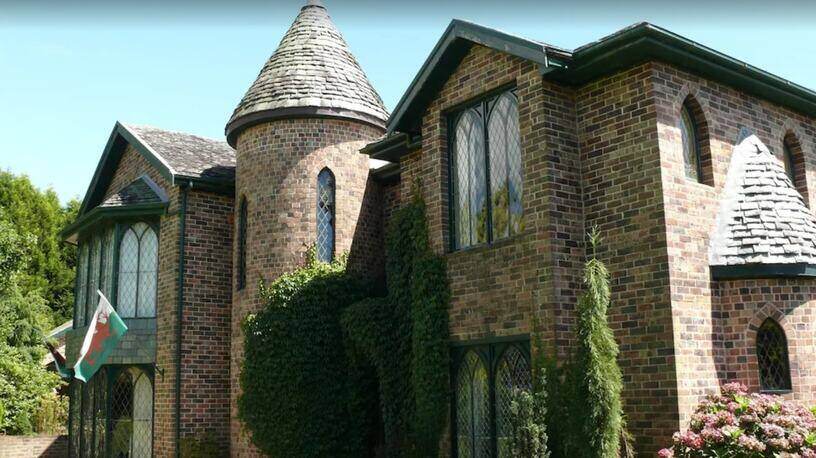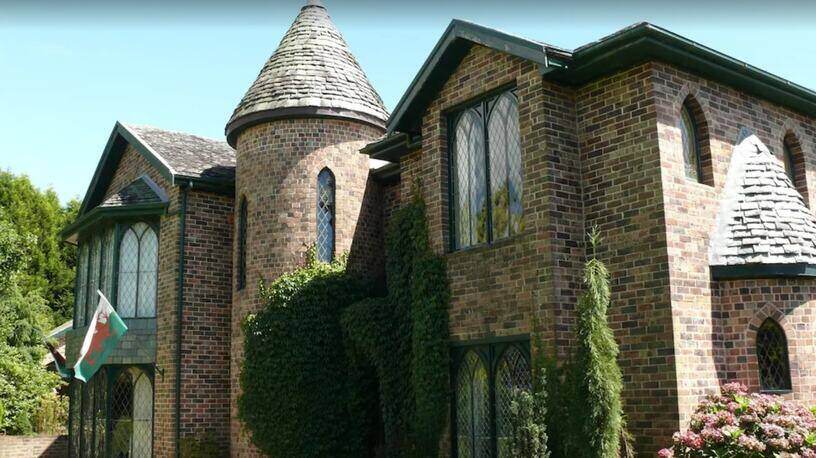 Why not book your castle stay during the week instead of the weekend? Weekdays are considered off-peak days so have less demand and lower prices.
Weekends are peak days when more people tend to book accommodation, so the prices are higher and busier.
---
Wrapping Up – How to Save with Booking com
Booking.com is a go-to resource for many travelers around the world. If you're planning a glamping weekend, a Western Australia safari tent trip, or a months-long French Polynesia adventure, these hacks will stretch your travel budget further. Happy Traveling!
---
SEE MORE