Unique places to stay in Christchurch are more than just accommodation; they're gateways to unforgettable experiences, whether you're an art lover, a history buff, or someone seeking the unusual.
From the rustic charm of a restored prison to a tiny house to the high-end sophistication of a 5-star hotel, Christchurch is brimming with unique opportunities for unforgettable experiences. So, pack your bags, and get ready for the trip of a lifetime!
Destination: Christchurch | South Island | New Zealand
Type of Accommodation: 5-Star | Boutique and Spa | Treehouse | Tiny House
Price Range: Cabin/Hostel $ | Budget $$ | Mid-range $$$ | Luxury $$$$ | Super Luxe $$$$+
This post may contain affiliate links. As an Amazon Associate, I earn from qualifying purchases. See Affiliate Disclaimer.
---
1. The Observatory Hotel Christchurch – City Centre
Best for: 5-Star Glamorous Hotel, Star-Gazers, and Spa-Lovers, Gym, $$$
Overview: The Observatory Hotel Christchurch offers a distinctive blend of luxury and contemporary design.
Immerse yourself in an extraordinary blend of history and contemporary at The Observatory Hotel. Occupying the very ground where the celebrated Observatory Tower once stood – a beacon of astronomical and physical knowledge – the hotel is a testament to the spirit of exploration and discovery.
Suites and Amenities
The hotel's ambiance reflects the locale's unique charm. Each distinct room is a marvel of design. Thoughtfully adorned with hand-selected, locally crafted furniture, and art by local artists.
You'll love the plush bedding that feels like you're sleeping on a cloud.
After a big day of sightseeing, don't miss the opportunity to soak in the relaxing spa pool and gaze at the starry sky.
Work out at the state-of-the-art gym. And when the time comes to unwind, the elegant Drawing Room Bar is ready to serve as the perfect backdrop to a relaxing evening.
Things to do Nearby: Teece Museum of Classical Antiquities, Rutherford's Den, Fragranzi Artisan Perfume Studio, and the Christchurch Art Gallery.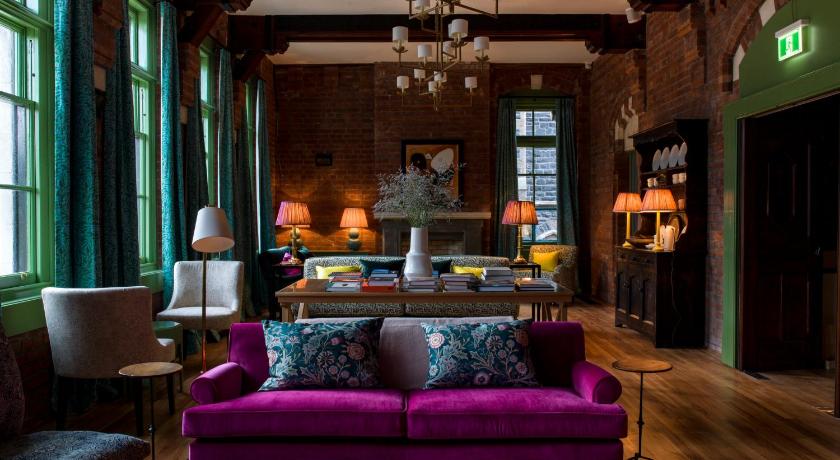 Good to Know
See the Slideshow: At the Observatory Hotel, you're not merely staying in a hotel – you're indulging in a slice of history, wrapped in contemporary luxury. Pop your dates in, you'll stay on this page and see the recommended price and booking site. Then press book!
---
Travel Resources for these Unique Places to Stay in Christchurch
---
2. Jailhouse Accommodation – Addington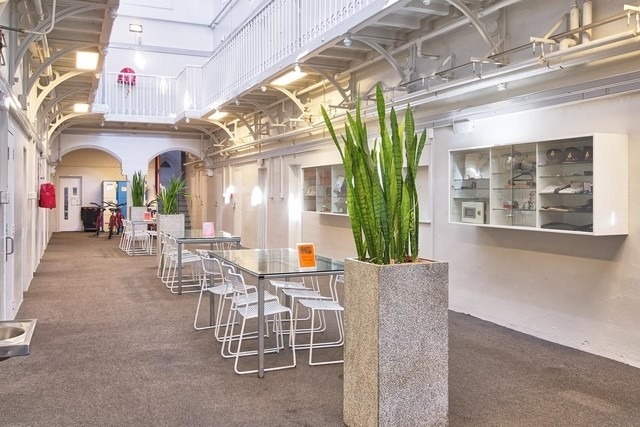 Best for: Backpackers, History Buffs and Adventurers, Bikes, Kitchen, $
Overview: Looking for a one-of-a-kind accommodation experience? Look no further than Jailhouse Accommodation in Christchurch!
Enjoy the benefits of a central location, friendly staff, and a chance to sleep in a former jail cell.
Built in the style of Gothic Revival in 1874, the building originally served as a prison, jail, and military camp. In 2006 the building was repurposed into a fun and popular backpackers.
Accommodation: This converted jailhouse now offers comfortable and affordable lodging with a unique twist.
Choose from Backpacker Dorms, Single Rooms, Twin Rooms, Double Rooms, and Family Rooms
The cells, which are larger than a typical double bed, are comfortable and provide plenty of space. The high, barred windows and thick concrete walls add to the authenticity of the experience.
The quality of the bedding is impressive, with excellent mattresses, high-quality sheets, and a fluffy duvet adorned with signature grey and white stripes.
A well-equipped kitchen and adequate bathrooms provide all the conveniences you need.
What's Nearby?Railway Station (1.2 km), Coffee Culture Cafe – get the $12 breakfast (.5 km), Court Theatre (300 m), Addington shops and eateries are nearby. Hagley Park for biking and walking.
Good to Know
See the Slideshow and pop your dates in, you'll see the best prices and recommended places to book
---
3. Ocean View Tiny House – Scarborough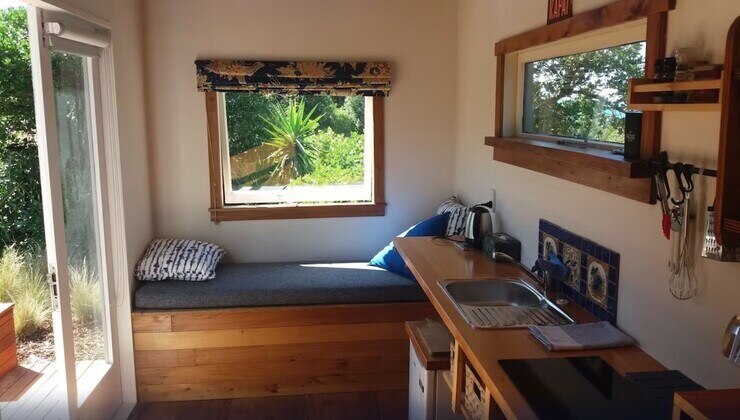 Best for: Holiday Home for 2 Guests, Very Affordable, Near the Beach, Private, $
Looking for a cozy escape from the hustle and bustle of everyday life? Look no further than the charming 10 m2 self-contained Ocean View Tiny House! Nestled on a hill amidst native bush, you're treated to stunning views of the Pacific Ocean that take your breath away.
The Interior
Inside, you'll find everything you need for a comfortable stay. Climb up the ladder to the mezzanine bedroom and snuggle up in the double bed. Complete with a skylight that offers gorgeous views of Banks Peninsula. The tiled bathroom has all the amenities you need, including a toilet and shower.
The living area boasts a dining space for two, a fully-equipped kitchen, and a cozy window bench seat that's perfect for curling up with a good book. And when the weather's nice, head outdoors to the deck for a relaxing BBQ.
Good to Know
So why wait? Book your stay in this tiny house today and experience the ultimate in relaxation and comfort! Book at Expedia
---
4. The Salisbury Elegant Hotel – Central City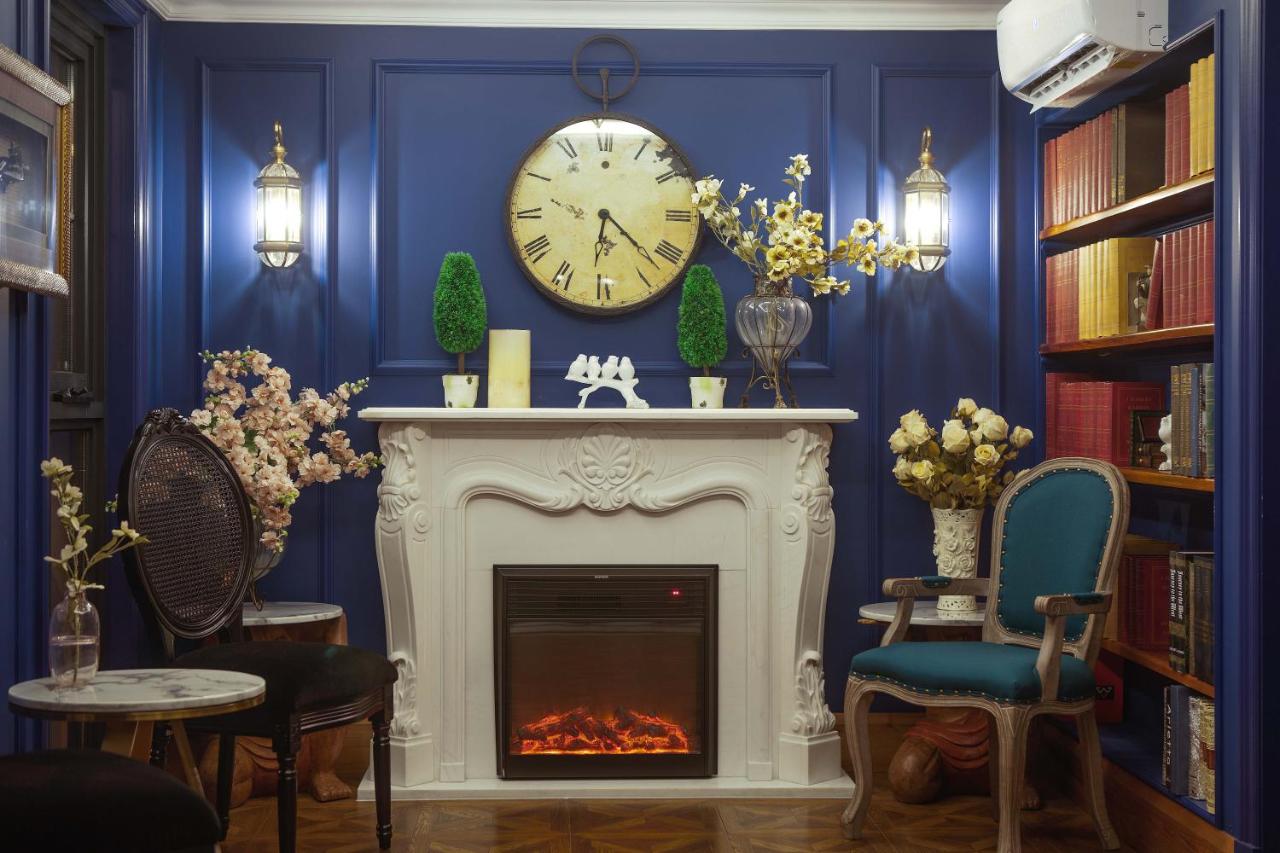 Best for: 4-Star Hotel, History Lovers, and City Explorers, Rooms for up to 5 Guests, $$$
Overview: The Salisbury, a beautiful piece of Christchurch's history, offers an enchanting stay.
Suites and Amenities: Each suite emanates charm, blending modern comforts with hints of the building's past glory. After exploring the city, the comforting beds at The Salisbury might just convince you to hit the snooze button a few extra times.
Review: Luxury accommodation at a really affordable price.
Things to Do Nearby: The Salisbury is a stone's throw away from the iconic Canterbury Museum, Christchurch Art Gallery, Canterbury Museum, and Victoria Square.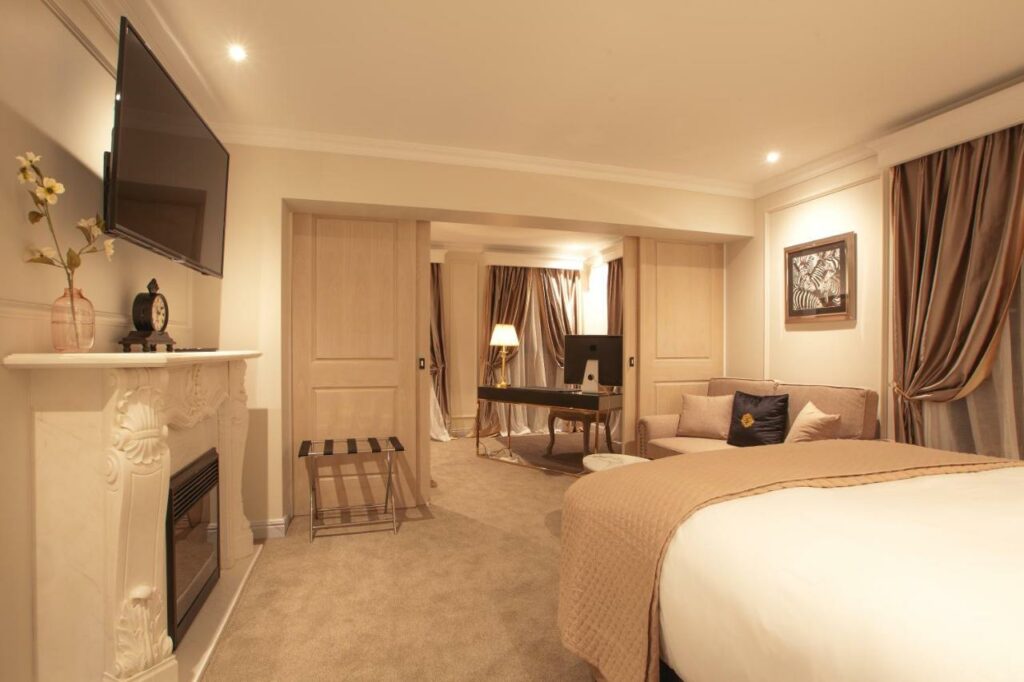 Good to Know:
See the Slideshow: Indulge in a luxurious stay at The Salisbury Hotel, boasting elegant interiors and impeccable service. Pop your dates in and see the best prices across the internet
---
5. Stylish Pool House – Saint Martins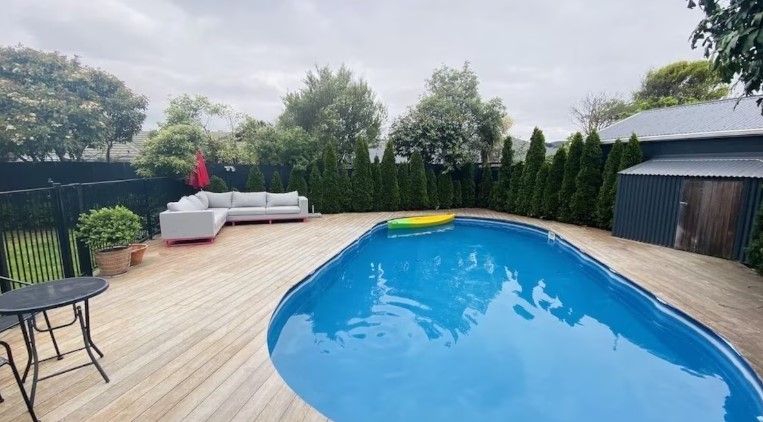 Best for: Holiday Home for 2 Guests, Pet Friendly, Swimming Pool, Art, Privacy, $$$
Book your stay at this private oasis in Christchurch's serene Saint Martins neighborhood!
Unwind and relax by the pool in this Stylish Pool House, nestled on the side of a beautifully landscaped property. FYI: you share the pool with the family.
Enjoy complete privacy as you bask in the sun and soak up the peaceful surroundings.
The interior of the pool house is impeccably designed with stunning artwork. High-quality cotton sheets, and plush towels, make your stay a luxurious and comfortable one.
Whip up a delicious meal in the full kitchen, complete with a convenient induction hot plate and a full-size fridge with a freezer.
And to top it all off, indulge in the free scrumptious breakfast.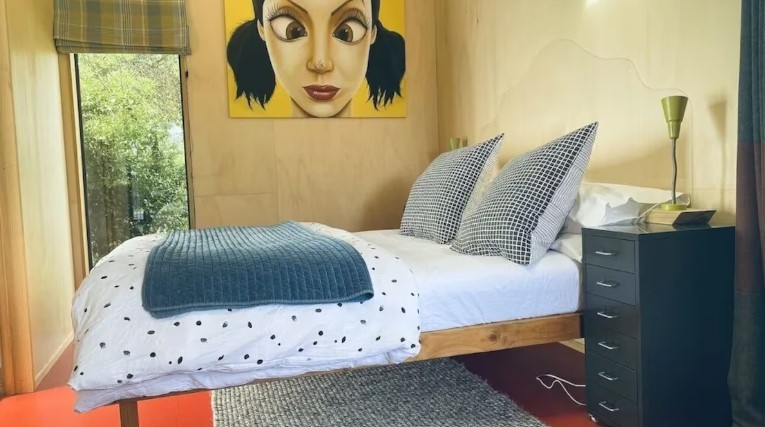 Good to Know:
This is the perfect place to escape the hustle and bustle of everyday life and relax in style.
---
6. The George Luxury Hotel – City Centre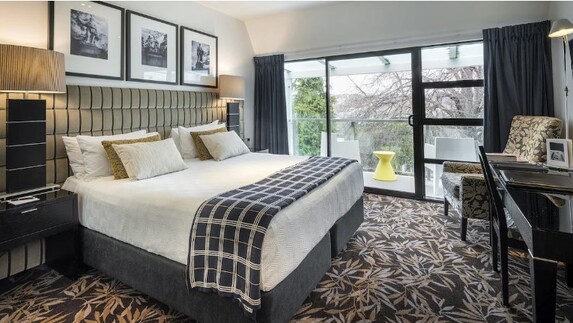 Best for: 5-Star Hotel, Ultimate Luxury, and Sophistication, Executive Rooms and Suites, Up to 6 Guests, $$$
Overview: For those seeking the ultimate luxury experience, The George, a 5-star boutique hotel, is the place to be. Overlooking Hagley Park and the River Avon.
This impeccable hotel also has an award-winning restaurant, 50 Bistro.
Suites and Amenities: Luxuriously appointed rooms, impeccable service, and an on-site spa ensure a relaxing stay.
Things to Do Nearby: Explore the nearby Canterbury Museum, Christchurch Art Gallery, and the vibrant city centre.
Good to Know:
Location, location, location: The George Hotel, in the heart of Christchurch, is the perfect base to explore the city's attractions, such as Hagley Park, and the Botanic Gardens.
---
7. Sherwood Lodge Treehouse – Cashmere
Best for: Holiday Home for Up to 6 Guests, Breakfast, Affordable, Parking, Gardens, $$
Guest Suite in Unique Treehouse with Spectacular Views & Gardens
Welcome to the Sherwood Lodge Treehouse Cashmere, where you'll experience a one-of-a-kind stay in a luxurious treehouse.
Wake up to breathtaking views of the Southern Alps and enjoy a delicious breakfast made with fresh, local ingredients.
Just 5 km from the city, Sherwood Lodge offers a cozy lounge, lush garden, and convenient kitchen.
Enjoy free WiFi, private parking, and a TV, microwave, fridge, and stovetop—your perfect getaway awaits!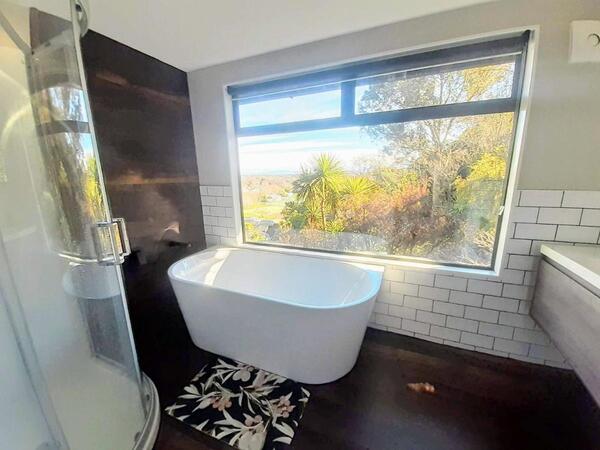 Review: Set amongst a beautiful garden with a babbling brook in the background, this place is a delight to stay in.
Good to Know
---
8. Bayview Treehouse Suite – Clifton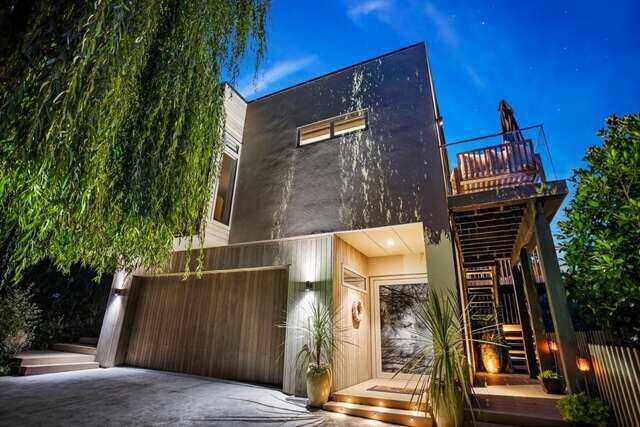 Best for: Luxury Treehouse, Gorgeous Interiors, Breakfast, Near Beach, Up to 3 Guests, $$
Welcome to your own personal paradise! Bayview Treehouse Suite is the perfect place for nature lovers, with breathtaking views of trees, the sound of the sea, and birdsong all around you.
FYI: 2-night minimum stay
Sumner Village is a 5-minute drive at the bottom of the hill with cafes, restaurants, and a boutique cinema.
At the Treehouse Suite unwind and relax in the luxury of your rain and massage shower, surrounded by the warmth of central heating. Immerse yourself in your favourite music with the state-of-the-art Heos Bluetooth ceiling speakers.
Wrap yourself in the softness of Turkish bamboo towels and luxury bathrobes.
With a bedroom, living room, fully equipped kitchenette with a fridge and Nespresso coffee machine, and 2 bathrooms with a shower and free toiletries.
Review: Susan has a superb property, that is gorgeous but also comfortable. The private living area is the perfect spot to chill out. Breakfast was far more than we were expecting.
Good to Know – Unique Places to Stay in Christchurch
See the Slideshow and book your retreat at Bayview Treehouse Suite – the ultimate in relaxation and luxury! See the best prices…
---
Wrapping Up – Unique Places to Stay in Christchurch
Embark on a remarkable journey in the South Island of New Zealand, where these 8 eye-catching and unique places to stay in Christchurch promise unforgettable experiences. Immerse yourself in their captivating charm and distinctive allure for the ultimate New Zealand escapade.
---
SEE MORE