Originally a sleepy laidback surfing town Byron Bay is now a unique destination on the east coast of Australia, known for its beautiful beaches, lively arts and music scene, and natural beauty.
With 28 Top Things to do at Byron Bay, there's something for everyone. Whether you're looking to relax and unwind at a spa, or seeking more of an adrenaline rush. From a leisurely stroll along the beach to a surfing lesson, to a hot air balloon ride, Byron Bay is a destination full of fun things to do…
1. It's All about the Beach!
Each beach has its own unique character, and are great for swimming, surfing, and soaking up the sun.
Main Beach is the closest to the Byron Bay shops, cafes, and restaurants. This is patrolled and very popular
Clarkes Beach is further south and not as busy. Swim, snorkel, and bodysurf. Enjoy a cappuccino at the nearby Beach Byron Bay Café.
Wategos is a secluded beach with a grassy area for BBQs and picnics. Sunbathe and swim. Close by is Little Wategos Beach at only 150 metres long.
The Pass is a meeting place of the Arakwal people, where you can visit a 1,000-year-old midden full of stones, bones, and shells. Surf, swim, and walk to the lookout.
Tallow Beach is a long sandy beach stretching from Byron Bay to Suffolk Park in the south. Swim and whale watch in winter.
Broken Head Beach and Nature Reserve. Byron Bay's best-kept secret! Not crowded, with rock pools, rainforest, coves, and walking tracks. Swim, surf, sunbathe, picnic, explore.
Torakina Beach at Brunswick Heads is a protected sandy beach at the mouth of the Brunswick River. Picnics, sunbathing, swimming.
---
2. Cape Byron Aboriginal Tour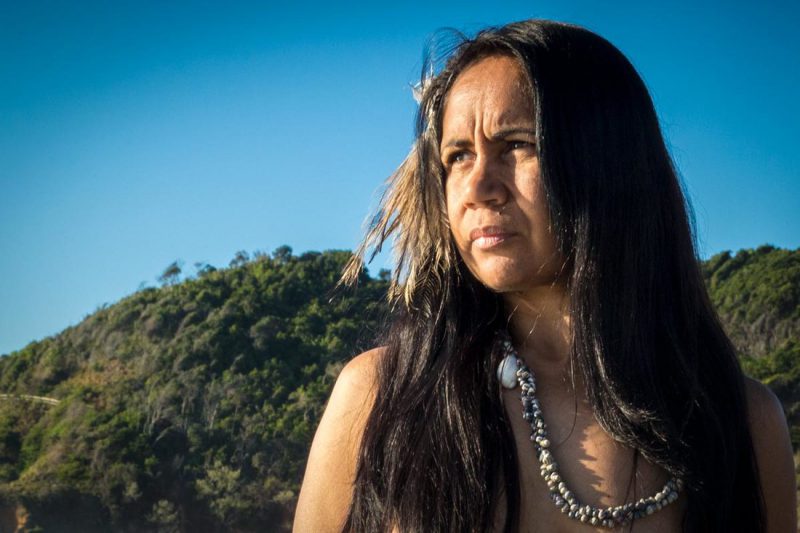 Taking you to significant places for the Arakwal people you'll learn about local history, bush food, natural medicine and hear ancient stories on this 1.5-hour walk with an indigenous Arakwal Bundjalung woman. You're also sure to spot dolphins, wallabies, fairy wrens, and in winter – whales. Book this unique tour with Viator (affordable)
"Great Bush Tucker and Conversations!"
---
3. Stay at a Luxury Spa Retreat and truly Relax
Elements of Byron is a beachfront and wellness resort at Belongil Beach, with eco-luxe villas, a lagoon swimming pool, tennis courts, spa treatments, and rainforest trails.
"Resort designed to make you feel relaxed and pampered. Location just outside of Byron suited us"
---
4. Explore the Cape Byron Lighthouse and Walking Track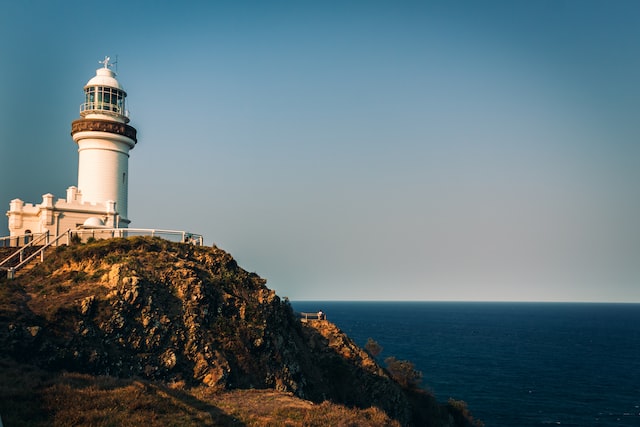 This walk is a 3.7km loop along the clifftop with panoramic views of the coastline, through the beach, and rainforest, and with the opportunity to learn about the history of the area. Head out from The Pass, then to Wategos Beach, and on to the lighthouse and keep going! Watch out for whales migrating north in winter.
See the map and information on the NSW National Parks and Wildlife Service website. The Cape Byron Information Centre is open every day (except Xmas day).
---
5. Stroll around the Byron Bay Regional Markets
Markets are popular in Byron Bay and nearby Shire villages and towns, including Nimbin, Brunswick Heads, Mullumbimby, Lismore, and Bangalow.
From Organic fruit and vege markets, twilight markets, and artisan markets selling arty wares, jewellery, antiques, fashion, handmade crafts, and other unique items.
See https://byronbay.com/byron-bay-regional-markets/ for the updated list of markets with dates and times.
---
6. Have a Cocktail at the Treehouse on Belongil
A popular local eatery under palm trees by the beach, with a Mediterranean-inspired menu, wood-fired pizzas, signature cocktails, and live music. @ 25 Childe Street, Byron Bay
---
7. Night Time Nature Walk with Night Vision Goggles
What a quirky idea! Put on your military-grade night vision goggles and see nocturnal wildlife in their native rainforest habitats. An eco-friendly and low-impact tour with an environmental scientist guide.
Look out for bandicoots, rainforest wallabies, frogs, bats, owls, melomys, fuscipes, tawny frogmouths, and lots more. See more information at Get Your Guide.
---
8. Explore the Waterfalls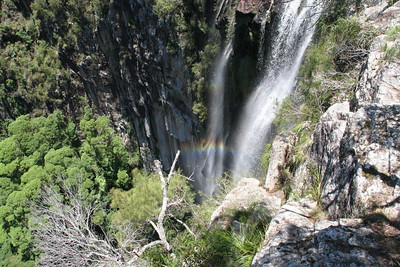 Minyon Falls Lookout and swimming at the falls in Nightcap National Park
Protesters Falls also at Nightcap National Park
Killen Falls near Ballina
Marom Creek Falls is on private land on Dalwood Road. On the first corner, see a pull-off area and park here. Only a 500-metre walk.
Goonengerry Falls in Goonengerry National Park near Wilsons Creek
Whian Whian Falls in the Whian Whian State Conservation area. Also a great spot for mountain biking, hiking, horseriding and fishing.
---
9. Platypus Spotting Walk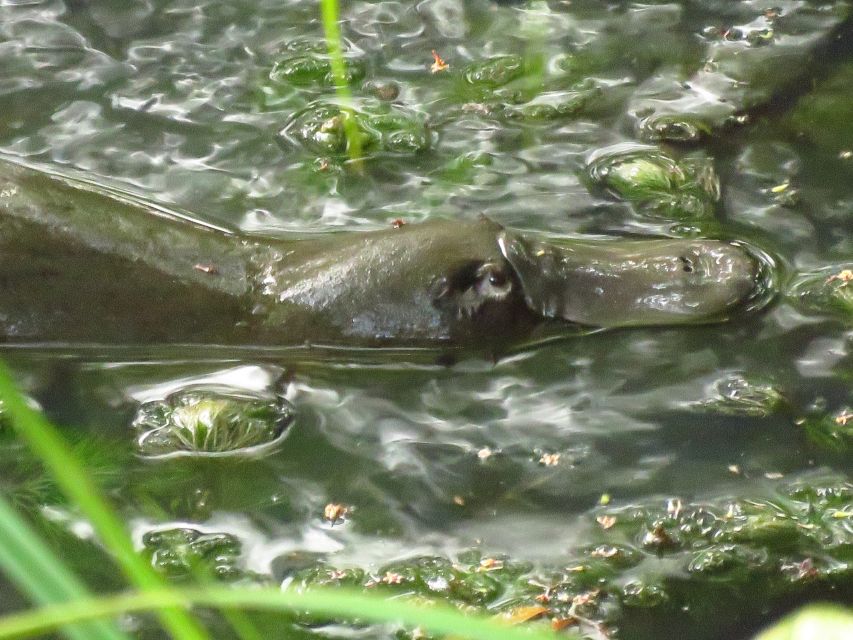 With this cute tour, you head to a lovely creek where you'll see platypus (in fact platypi which is plural!), native birds, and even koalas! See Get your Guide for more information.
---
10. Best Walks around Byron Bay
According to the official Visit NSW website the best walks are:
Cape Byron Walking Track (see number 4)
Minyon Falls Walking Track at the Nightcap National Park. The walk to the falls takes 3-4 hours and is grade 3, some bushwalking experience is recommended. If you don't have time for a walk and want to see the falls - the Minyon Falls Lookout is accessible by car.
Lennox Head Boardwalk. Easy, 30 minutes one way.
Victoria Park Reserve and Boardwalk. Easy 400-metre loop. A 45-minute drive south of Byron Bay.
Jerusalem Creek Walk. Medium, 10.3 km loop, 3-4 hours. Wetlands and birdwatching 1-hour drive south of Byron Bay in the Bundjalung National Park.
Pinnacle Walk in the Border Ranges National Park. Easy, 600m. 2-hour drive from Byron Bay.
Three Sisters Walking Track at Broken Head Nature Reserve. Easy, 1.6km. 25kms south of Byron Bay
---
10. Visit the Stone and Wood Brewery Byron Bay
Visit the Tasting Room, a popular spot for craft beer lovers, offering a range of locally brewed beers and a tasty kitchen menu. @ 100 Centennial Circuit, Byron Bay.
Brewery tours are also available - pre-booking is required. See their website: https://www.stoneandwood.com.au/byron-brewery/
---
11. Julian Rocks Nguthungulli Nature Marine Reserve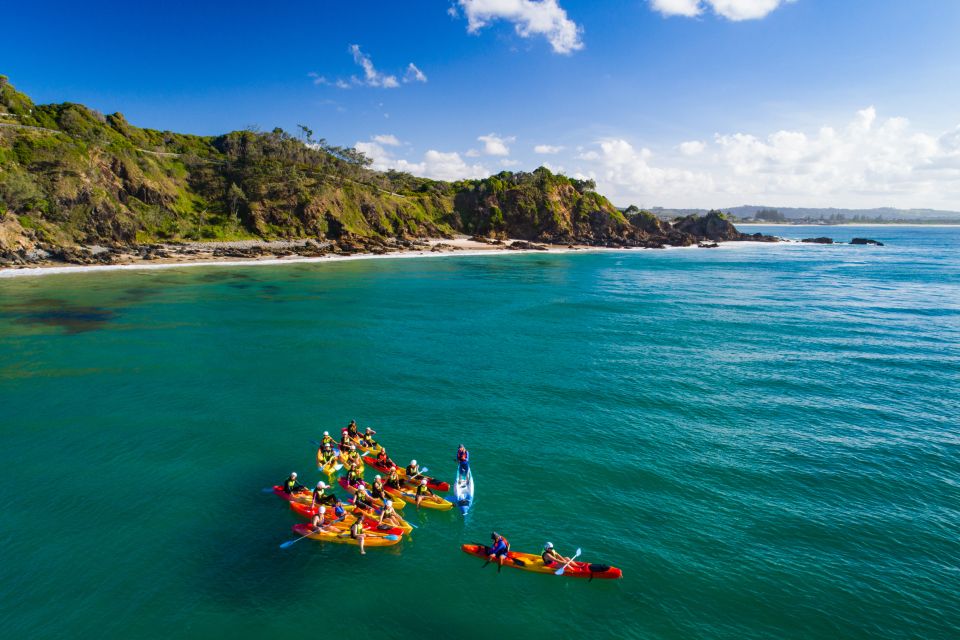 Snorkel or dive with marine biologists to this spectacular marine wonderland. Julian Rocks Nguthungulli is a protected underwater ecosystem just off the coast of Byron Bay. Not to be missed.
"We saw 4 sea turtles and so many Leopard sharks and massive sting rays and dolphins on the way back."
---
12. Arakwal National Park
This park is close to town and is co-owned by the Byron Bay Arakwal Aboriginal community. This lush park includes Tallow Beach and is perfect for walks, picnics, swimming, sunbathing, birdwatching, and whale watching (in season).
---
13. Tandem Hangliding
Take to the skies with a unique hang-gliding adventure. Enjoy the thrill of soaring like an eagle and the incredible sense of freedom with one of the world's top hang gliding instructors. Website: https://byron-lennoxhanggliding.com.au/
---
14. Learn to Surf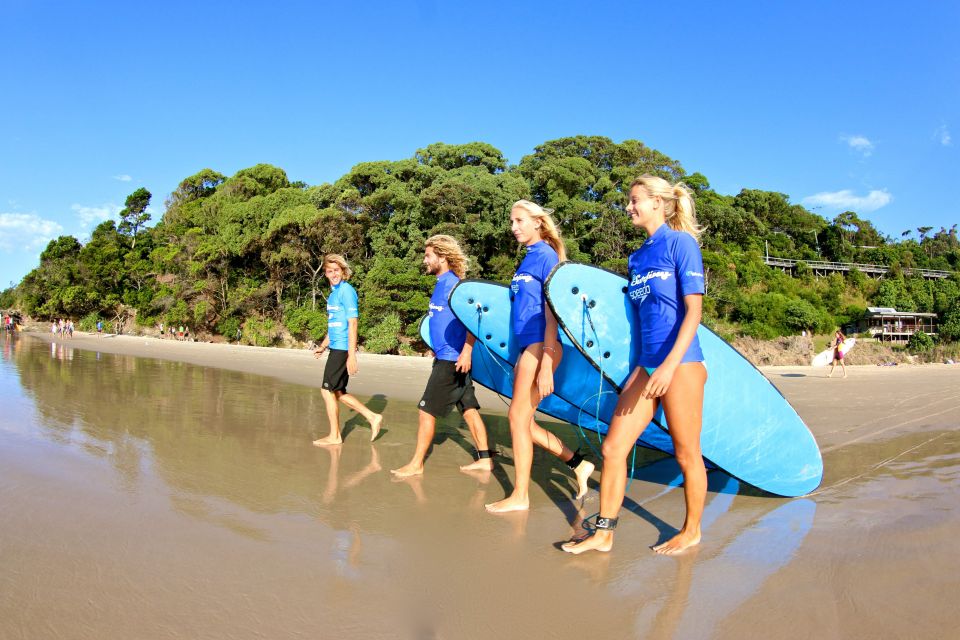 Byron Bay is known for its great surf, and there are a number of surf schools in the area that offer lessons for all skill levels. See the Get your Guide 2-hour Surf Lesson where you'll catch your first wave!
---
15. Visit the Crystal Castle|Shambhala Gardens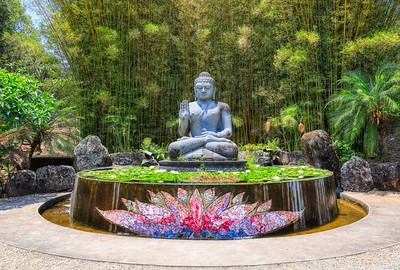 Discover a magic sanctuary, beautiful garden, Buddha Walk, Lotus Cafe, and the world's largest crystals located just outside Byron Bay. Featuring a range of crystals, minerals, an ancient amethyst cave, crystal sound healing, and other natural wonders.
---
16. Relax at a Day Spa
There are several day spas in the Byron Bay area that offer a range of relaxation and wellness treatments, including massages, facials, and tempting packages. See Osprey Spa, Endota Day Spa, Buddha Gardens Day Spa, Eléme Day Spa, Gaia Retreat, and Spa.
---
17. Visit Alternative Nimbin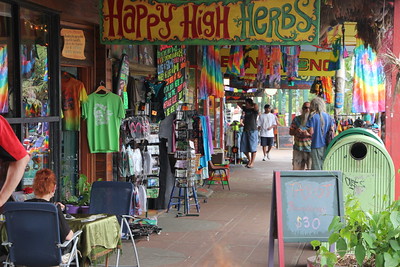 Nimbin is a small village nestled in the hills of Northern New South Wales, a special place for the Bundjalung Aboriginal people, and today is known as the bohemian and alternative lifestyle capital of Australia. Famous for its laid-back and creative atmosphere, and a haven for artists, musicians, environmentalists, and alternative thinkers of all kinds.
It all began in 1973 when a student anti-Vietnam war group organised a bi-annual arts festival. Today the colourful shopping street of Nimbin is lined with quirky shops, cafes, and art galleries that reflect the lively and creative spirit of the town. The local market is also a great place to browse for handmade goods and unique finds.
Many of the locals are involved in ecological projects and sustainability initiatives, making the village a great place to learn and discuss environmental issues. The town is also on the doorstep of many national parks, waterfalls, and nature reserves. Nimbin is just over 1 hour from Byron Bay.
---
Travel Resources
---
18. Sunrise Hot Air Balloon Ride with Breakfast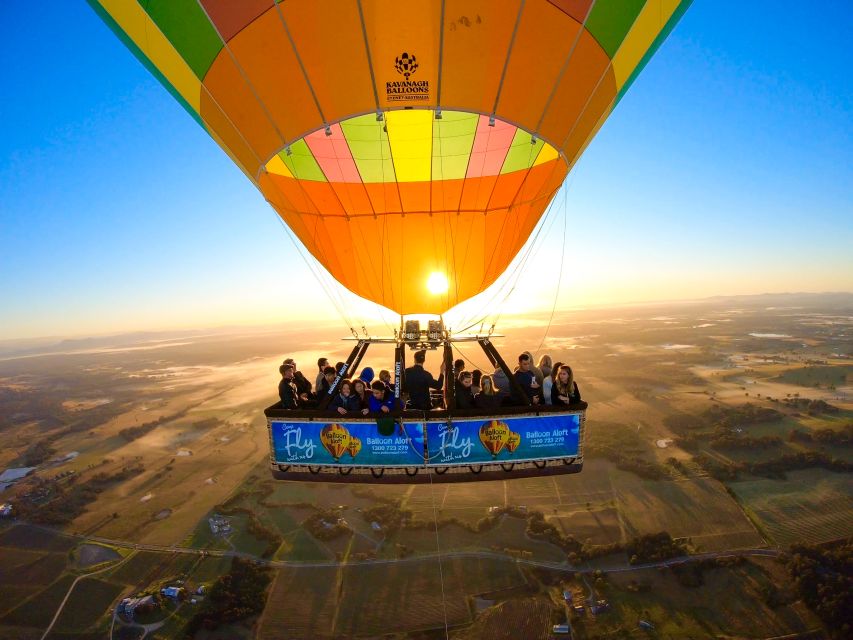 As the sun rises enjoy breathtaking views of the colourful Byron Bay region! Then enjoy breaky at The Blue Ducks Restaurant at The Farm. See this bucket list activity at Get your Guide
---
19. Eat at Folk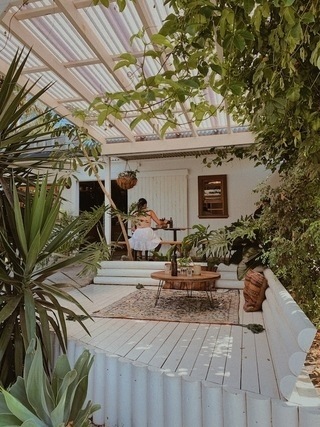 Plant-based cuisine and sweet tunes in a laid-back cafe. Try the Nourishing Bowls, Hotcakes, Elixirs, and Dandelion Bush Chai Lattes! 399 Ewingsdale Road, Byron Bay. Menu: https://folkbyronbay.com/
---
20. Hire a Scooter or Vespa
Explore the town and surrounding areas on a scooter, Vespa, or an e-bike. Hire by the hour or the day.
---
21. Kayak with Dolphins and Turtles
2.5 hours of sea exploration kayaking in the beautiful ocean on the lookout for Pacific Bottlenose Dolphins and 3 unique types of turtles. You'll surf a wave in your kayak to shore at the end. See more about this affordable Get your Guide Tour.
---
22. Go Stand-up Paddleboarding
A fun and unique way to explore the waterways around Byron Bay. Take a 2.5 hour lesson and learn the art of SUP!
---
23. Take to the Skies with Tandem Skydiving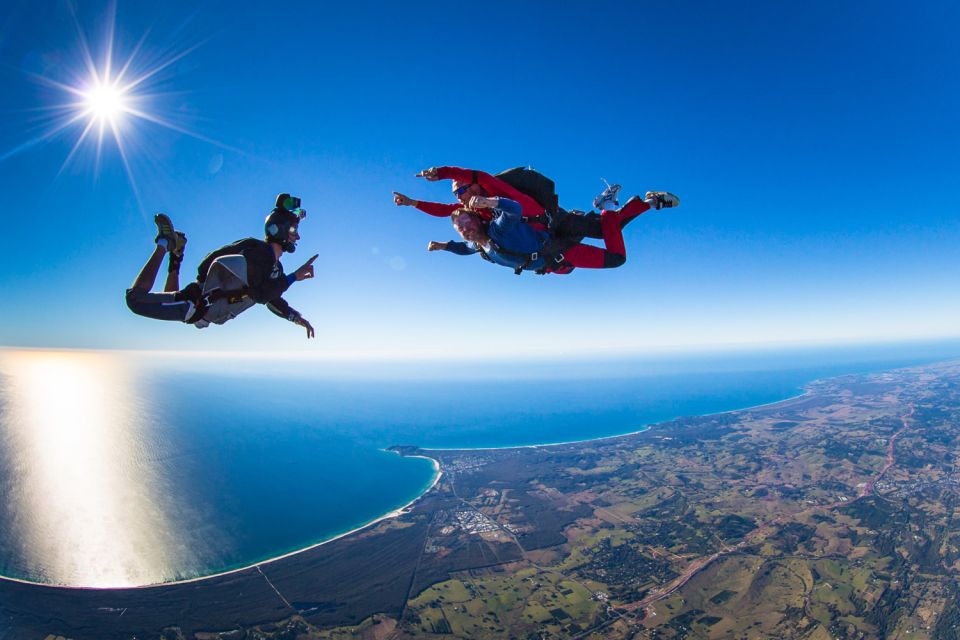 Experience the excitement of skydiving with a minute of freefall at speeds reaching 220 km per hour. Take in spectacular views over Byron Bay. See the Get your Guide Byron Bay Tandem Skydive info here.
---
24. The Farm Byron Bay
The Farm is a working farm with animals and community businesses, including horseriding, a plant nursery, the Three Blue Ducks Restaurant, Deli, Fresh Bread, Gelato, and a chance to stroll around and see a sustainable enterprise in action. Ewingsdale Road is a 13-minute drive from Byron Bay.
---
Watch Fave Things to Do in Byron Bay
---
25. Soak in the Waters of a Tea Tree Lake - Lennox Heads
25 minutes south of Byron Bay at Lennox Heads, you'll find Lake Ainsworth. This freshwater lake is infused with the healing properties of tea tree oil. How? The Tea Trees growing around the lake drip their tea-coloured oil into the lake water creating a soothing healing bath. Free.
---
26. Go to a Live Music Event
Byron Bay is known for its vibrant music scene, and there are often live music events and concerts happening in the area. Some venues include The Northern, Woody's Surf Shack, Railway Friendly Bar (known as The Rails), Beach Hotel and Hotel Brunswick (north of Byron Bay).
---
27. Take a Yoga Class
Yoga is very popular in Byron Bay, and there are a number of studios and instructors offering classes for all skill levels. Temple Bryon offers yoga, crystal ball healing, Shamanic healing, Astrology, East West Tai Chi, Meditation, and lots more.
---
28. Whale-Watching
The Byron Bay region is home to a number of whale-watching tours, offering the opportunity to see these amazing creatures up close. Another easy and free option is to stand on Cape Byron and watch the whales migrate north every year in winter and spring.
---
What are the Best Tours in Byron Bay?
According to Viator travellers the best tours for value and fun are:
---
See Get your Guide Tours
---
Wrapping Up - Top Things to Do at Byron Bay
And after all that maybe it's time to just chill-out on the sand watching the sunrise over Main Beach! You're spoilt for choice when it comes to activities in Byron Bay...and I haven't even mentioned boutique shopping!
Photo by Noémi Macavei-Katócz on Unsplash - Folk
Photo by Shubham Sharma on Unsplash - lighthouseP
hoto by Jake Charles - featured image
---